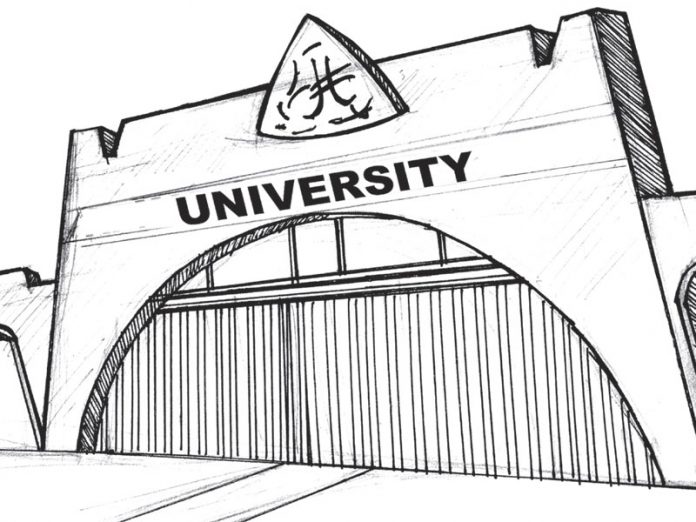 The NUC is right: randy lecturers should be shamed
The recent call by the National Universities Commission (NUC) to Vice-Chancellors of universities to publish the names of lecturers found wanting over allegations of sexual harassment of their students is one that we wholeheartedly endorse. Such naming and shaming, we believe, will go a long way to curb what has become a serious epidemic on most Nigerian campuses. The call was made by the NUC Executive Secretary, Abubakar Rasheed, whose position contrasts with the controversial claim by one of his predecessors, Prof. Peter Okebukola, that the admission of academically weak students was responsible for the menace.
While no statement can be stronger than the one made by Rasheed on the need to ensure that lecturers who abuse their powers on campus would no longer have a field day, we condemn the seeming rationalisation by Okebukola. "All those girls who run after those lecturers or can be harassed by lecturers are those who are academically weak. Even, if the lecturer does not want to get engaged with them sexually, the girls will offer them their bodies", said Okebukola.
As we have repeatedly stated, while demanding sexual gratification for marks from students may be a more blatant manifestation of the moral decadence that has afflicted the nation in recent years, there should be no excuse for such irresponsible behaviour from those who are paid to teach our children. Yet, for years, this social malaise had straddled our tertiary institutions, threatening the future of many female students who are usually held to ransom by ignominious randy lecturers. In several cases, many of these female students have had their academic carrier extended, and sometimes truncated, because of their refusal to succumb to such demand for sex.
Ordinarily, the internal rules and regulations of the tertiary institutions would have been sufficient to rein in these sexual abusers. Unfortunately, the malaise is so endemic that even those at the highest level of most institutions are believed to be neck deep in the unwholesome practice of demanding sexual gratifications for marks. In several instances, heads of departments to whom students report the harassment; and members of panels to which the reports were referred for investigation, were themselves involved in the abuse. That then explains why for years, gangs of sexual abusers who acted as though above the law have been allowed to operate freely on the campuses of most institutions of learning in Nigeria.
It is indeed very depressing that the campuses of our institutions of higher learning ordinarily considered as sane and safe havens for the acquisition of knowledge and inculcation of character have been taken over by predators who are paid to impart knowledge. In a recent case at the Obafemi Awolowo University, Ile-Ife, a professor was caught on audio negotiating marks for sex with a post-graduate student. But beyond the dismissal of the randy professor, it is time for the National Assembly to revisit the "Sexual Harassment in Tertiary Education Institution: Prohibition Bill, 2016" which was passed by the Senate in 2016 but still awaits the concurrence of the House of Representatives.
Although the Academic Staff Union of Universities (ASUU) stood in opposition to the bill at the time, we consider it important as it prescribes a five-year jail term for lecturers convicted of sexual harassment of their male or female students. In the alternative, anyone found guilty of the offence is liable to a fine of N5 million. The bill also protects innocent lecturers by prescribing suspension or expulsion for any student who is found by a court of law for false accusation. But we endorse the call by the NUC. Those who abuse their powers to corrupt students have no business on campus.