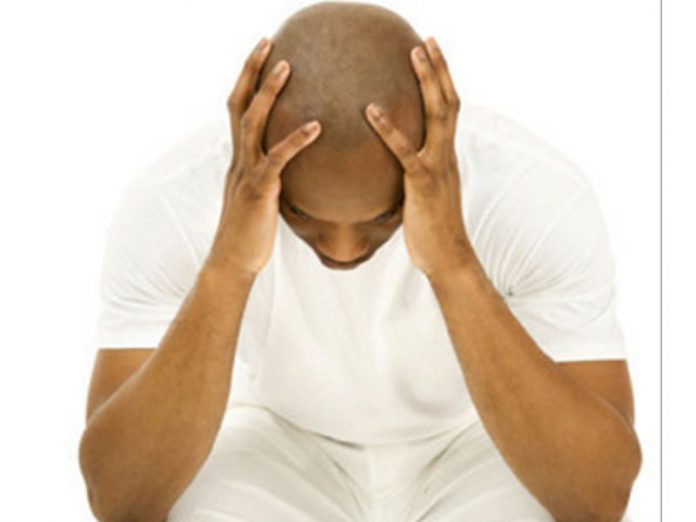 Nigerians still live in oblivion of the role of social workers due to limited knowledge about what they do. Their services, especially in crisis situations, however cannot be overrated or under estimated in psychological healing and mental well being. Kuni Tyessi writes
After panels and committees had been set up to look into the crisis that ravaged some parts of Nigeria, one of the first moves was to invite the affected persons to narrate their ordeals, and probably proffer solutions as community problems are believed to have community solutions. Upon the invitation, several had come out from their hiding places after being saved by the whiskers. They bitterly opened up about their human and material loses which included burnt houses and farmlands, loss of loved ones in the cruelest manner, rape, starvation, inhuman and undignified treatments, as well as others that can only be best imagined.
From their narration, it was discovered that while the crisis were usually given religious and political colouration in order to distract and deceive the unsuspecting and gullible, all of the victims and casualties had the same tale of pains, fears, regrets and indescribable agony.
In such gatherings, everyone in a different camp was perceived as a suspect and an enemy, and one not deserving to live. Tension, hate and uncertainty were usually part of the atmosphere and could be felt like cloth. Unconscious division could be seen in the sitting pattern as the rival groups sat alongside their members of the same religion, political party or ethnic group.
The worse hit in such ugly scenarios are usually the vulnerable women and the elderly, persons living with disabilities and most importantly, and painfully too, the children, who suffer double of the effects of the crisis and its aftermath. Most often than not, their innocence is forcefully stolen and their childhood is ripped off by adults who should ordinarily provide protection. Their growth and development which should be paramount, judging from the fact that they remain as every society's torch bearers are not put into consideration. Little wonder, society has continued to produce many dysfunctional children-cum -adults, who have been exposed to all forms of abuse and neglect. This is where the services of social workers should play out as bridge builders in repairing the broken spirits and minds of the affected.
Global Crusade for Mental Health
Thus, on October 10, which is World Mental Day and commemorated globally, no one is left out of the crusade. In this regard, the need for social workers to help address the spate of depression, suicide, dealing with rejection and want, as well as other psychological illnesses and imbalances which are part of the effects of crisis comes to play.
The marked out day for mental health is a day for global mental health education, awareness and advocacy against social stigmatisation, which was first celebrated in 1992 at the initiative of the World Federation for Mental Health, a global mental health organisation with members and contacts in more than 150 countries.
Each October, thousands of supporters come to celebrate this annual awareness programme to bring attention to mental illness and its major effects on peoples' life worldwide. In some countries, this day is part of an awareness week, such as Mental Health Week. However, how far can this go and how effective can this be if the role of social workers are not fully and adequately understood?
Need for Social Workers
In a recent United Nations Children's Fund (UNICEF) interface with the media on Social Work Professionalisation Bill, associate professor on development and peace building consultant, Dr. Nancy Ogundimu, reiterated on the need for peaceful coexistence irrespective of religion, ethnicity, belief or creed as without peace, there can never be developmental and infrastructural progress, which is instrumental to nation building.
While citing the Jos crisis as an example and as a current predicament which has drawn not just the attention of Nigerians but that of the global community, Ogundimu emphasised on the need to fight the common enemies of Nigeria's masses which are poverty, unemployment, inequity, social conflict, resource control, illiteracy as well as other variables which serve as remote causes of the crisis.
She said for psychological and mental healing to take place, there must be a place for forgiveness and acceptance which will serve as tonic and the first step towards total recovery, hence the role and dire need of social workers and the push for more advocacy on the bill.
While acknowledging the fact that in the process of rehabilitation, several factors are not being considered which are more or less catalysts of the crisis, Ogundimu said the social worker will be able to address such psychological concerns.
She said: "Providing social welfare will reduce social inequalities and exclusion. Social welfare will also improve social cohesion and reduce the cycle of social and conflict and violence. There is no tribe or religion where poverty persists. Where there is no justice, there can never be peace. It has to do with healing and that is psychological. No man can take you there, except as an individual, you find healing."
Inclusion of Social Work in Academic Curricular
In his own exposition on the role and importance of social workers, a professor of sociology at the Federal University, Lafiya, Nasarawa state, Prof. Alamvrabee Idyorough, called on stakeholders in the academia and civil service to see the need to include social work as a course of study, citing that every civilised society needs the services of trained and qualified social work personnel just like every other profession.
Idyorough who revealed that very few universities and polytechnics run the programme at under graduate levels up to doctoral level, said it is a programme already approved in the Nigerian tertiary education curricular with the last review carried out in 2017 and with a subsequent review expected to take place after five years.
He said:" Social workers have been marginalised and are seen as poor. Already, a curriculum has been developed on social work in our higher institutions of learning. The National Board for Technical Education (NBTE) has a National Diploma in social work and this was established on 1997 and the Higher National Diploma started in 2005. At the university level, the National Universities Commission approved of it in 2012 for undergraduates, while post graduate to doctorial levels was approved of in 2017."
Similarly, UNICEF specialist on social work, Ms. Maryam Enyiazu, added that due to the number of social workers in the country, a large population of about 180 million has had to manage a grossly inadequate less than 9,000 social workers despite several social imbalances, individual and collective psychological needs.
While lamenting on the poor treatment meted to social workers due to little knowledge about the profession, Enyiazu reiterated that ongoing talks about the bill should be moved to the next level as this will strengthen the profession and give it a class of its own, which has been lacking.
She said: "They seek for jobs elsewhere. They are underpaid and it's like an all comer's game. And that is why we are advocating for a council that will ensure the regulations, standardisation and licensing of social workers so that there will be professionalism and ethical standards will be maintained, and this will motivate them to deliver on the required services.
"A population of 180 million people or more are having just less than 9,000 social workers. It's a huge gap that we will need a lot of effort politically, financially and all the support that we can put together to ensure that the gap is closed.
"There is an assessment going on and it is the assessment that will tell us where the gaps are and from there, we will work out the ratio that will be required for and adequately serve the population."
Having a large population is itself an advantage. However, a large population with a high percentage of psychologically imbalanced persons is not a plus, as it will affect the nation's GDP. How soon will the importance of the social work Bill be understood and appreciated? Only time would tell.