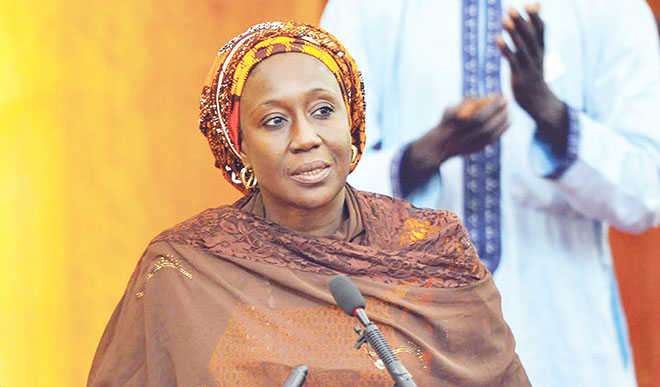 From:Segun Awofadeji in Bauchi(00/11/2018)
The wife of the Bauchi State governor Aisha Mohammed Abubakar has organised vocational training for 49 ex prisoners she released last year in Zaki, Tafawa Balewa, Nabardo, Alkaleri, Ningi, Misau, Jama'are and Bauchi prisons respectively.
Speaking Wednesday in Ningi Local Government while presenting various equipment to the freed inmates for the training, the governor's wife explained that the gesture was aimed at rehabilitating them and transforming them to be self reliant so that they would not indulge in criminal activities that might bring them back to prisons.
According to her, she secured the release of 50 inmates on December 18, 2017 with minor cases and one special appeal from the state controller of prison in respect of one Adamu Kolo on health ground.
She noted that the condition for releasing the inmates included having a guarantor who will make sure they undergo a vocational training.
She therefore urged the ex-convicts to take the advantage of the opportunity given to them and local governments chairmen to monitor them in their reform process.
Earlier, the Emir of Ningi, Alhaji Yunusa Danyaya, who received the governor's wife at his palace, revealed that most of inmates in the area are illiterate Fulanis, and he called on government at all levels to sponsor Fulani children to schools so that they would be not roaming about and committing crimes.