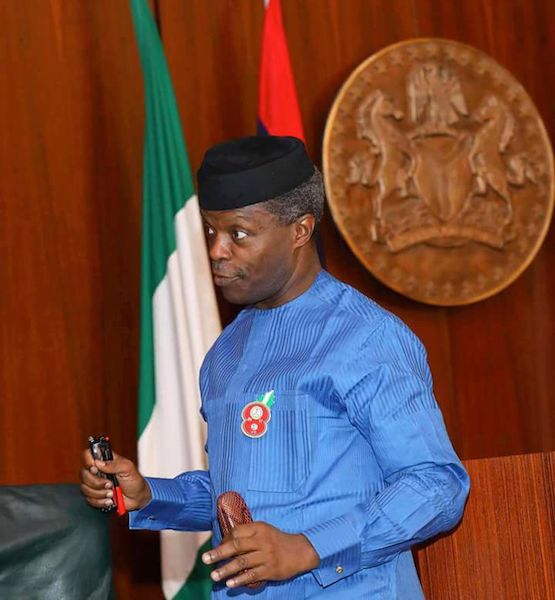 Chris Uba
The federal government recently reiterated its position on the African Continental Free Trade Area (ACFTA), saying that Nigeria is not against the pact.
The Vice President, Prof. Yemi Osinbajo, who said this in a keynote at the 2018 Africa Trade Forum in Lagos, said although, Nigeria was yet to sign the agreement, the country was not against it. He said the federal government was still consulting all stakeholders to ensure that concerns and challenges are addressed, ostensibly before the country can put pen to paper.
"I can tell you that there is virtual unanimity from those against and those for the AfCFTA on the benefits of intra-African trade for development, poverty reduction and job creation," he told delegates who attended the two-day forum.
The Vice President added: "Across the board all stakeholders point to the issues where the policymakers are required to act in coordination regionally in dealing for example with issues like agreement on rules of origin which is critical to avoid abuse, that third parties cannot benefit from an agreement their government has not signed, trade finance and related subjects.
"Although most stakeholders support the agreement, there are concerns about impact especially on the local markets and the need to protect the agreement from abuse by third parties.
"This is an opportunity for us to get this right and implement the agreement correctly," he said.
He lauded the ACFTA as "the most significant Pan African agreement in this generation that we have yet signed as the continent."
"It's impact on commerce and practically everything else will arguably be most profound," Osinbajo added.
The consultation process, he said, remained diligent, rigorous and transparent and was yielding positive results.
"Since its establishment, the pace of outreach to improve on it, to build capacity and to sharpen expertise has accelerated.
"Trade negotiations have done their job and we now enter the more crucial business of negotiating the details of tariff offers and what safeguards to put in place and on which goods and the specifics for the commitments for trade and services," the Vice President said.
He said it was time for "policymakers and stakeholders with the support of regional institutions across the continent to improve on the standard of the stakes in play."
"Nigeria as Africa's biggest market is most likely to benefit the most or lose the most from the AfCFTA," the vice president added.
Led by business mogul, Alhaji Aliko Dangote, Nigeria's businesses and industrialists were unanimous that it was a question of when the country signs, not if it would sign the agreement.
On his part, Dangote said consultations being carried out by the government were crucial to ensure all concerns are addressed.
"Nigeria did not rush to sign the agreement because there are consequences and Nigeria has some big industries.
"When Nigeria signs the agreement, it will be the biggest beneficiary because it has the largest heavy industries, " he said.
He added: "Industrialisation brings in a lot of wealth and prosperity. Nigeria is not against the ACFTA but we are only saying let us do things right with a solid foundation. The regional markets need to work to prevent foreign goods from invading our market."