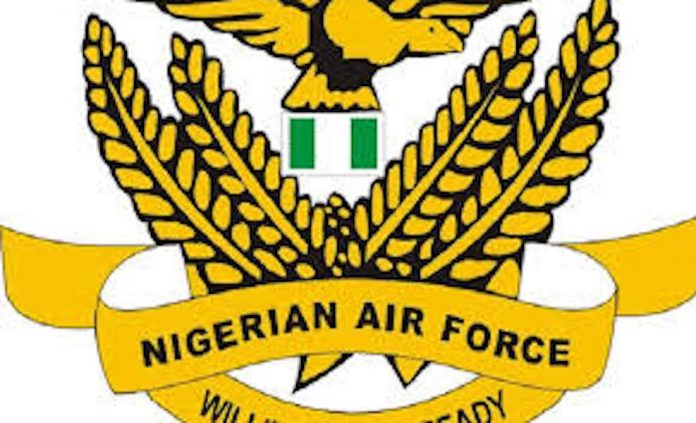 By Francis Sardauna in Katsina
The Nigerian Air Force (NAF) Wednesday said it will establish a security outpost in Birni Gwari Forest, Kaduna State in order to tackle the spate of kidnapping, banditry and other forms of criminality in the area.
This comes as the force said it has successfully neutralised several bandits at Bayan Ruwa and Rugu forest and other parts of Zamfara State through its Air Task Force of "Operation Diran Mikiya".
The Chief of Air Staff, Air Marshal Sadique Abubakar, disclosed this to newsmen at the Umaru Musa Yar'Adua Airport, Katsina, shortly after visiting Gusau to ascertain the progress of its operation 'Diran Mikiya' in Zamfara State.
He said: "We are in Katsina to assess the progress we are making in operation Diran Mikiya which started about three months ago. We just came from Gusau to assess the situation generally.
"We are happy with the progress recorded in the last three months. We are going to restrategise based on certain developments that we have observed.
"One of these strategies we are trying to put in place is to have a small outpost in Birni Gwari because all these forests are connected. We have to find a way of making sure that we deal with that problem".
He added that the outpost, if establish, would go a long way in tackling the activities of bandits and kidnappers in the forest.
Earlier, the Katsina State Governor Aminu Bello Masari during his interaction with the NAF chief at the Government House, urged him to nip in the bud the activities of bandits in Katsina by arresting and disarming the culprits.
According to him, "Air Marshal, you also have to devise other means of retrieving arms and ammunition from the hands of the crimimals."