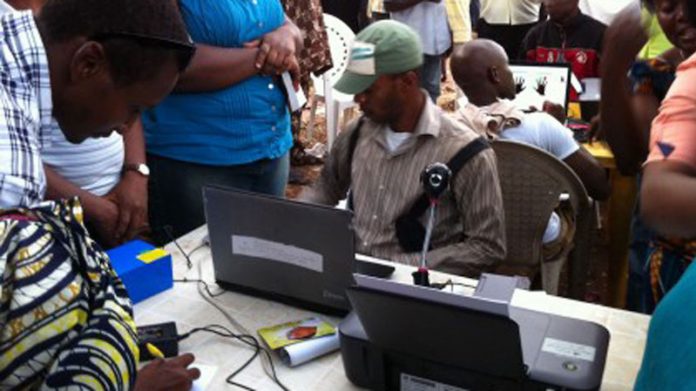 Ibrahim Shuaibu in Kano
The Independent National Electoral Commission (INEC) in Kano State has said about 5, 459, 914 people have been registered as eligible voters to participate in the 2019 elections in the state.
The commission Head of Department (HOD) in-charge of Voters' Education and Publicity in the state, Garba Lawal Muhammad, told journalists in his office yesterday that 688, 972 eligible voters are yet to collect their Permanent Voters Card (PVC) in the state.
He said the uncollected PVCs as at October 31, 2018, include the number of those registered in 2011, 2015 and 2017/2018.
Mohammed noted that the figure may reduce, pointing out that "I must say that this figure is tentative because we are still cleaning the register to ascertain the number of people who are no longer here as a result of death, relocation or other situation. At the end of the day, the number may reduce.
"For those who registered from April 2017 to date, we have 75, 798 registered voters who have already collected their PVC.
"However, for those who registered from the second quarter of 2018 to August 31, 2018, their PVC will soon be ready for collection, as we are still waiting them to arrive from the headquarters.
"Before 2015 elections, we had 4, 994, 913 registered voters who participated in the last general elections. Presently, we have 5, 459, 914 registered and eligible voters who are supposed to participate in the 2019 general election."
The INEC spokesman said the electoral body in the state has launched aggressive sensitisation campaign to enable voters who are yet to collect their PVC do so before the elections, adding that "already, we have prepared the list of all the eligible voters whose PVCs are ready and they are yet to collect them.
"We have decided to decentralise the distribution-we are now doing it ward by ward. We have already mobilised adequate staff to be stationed across the 484 wards in the state."