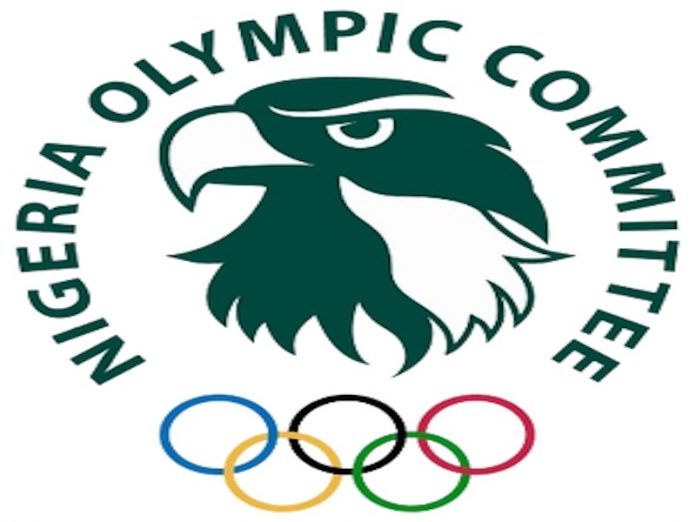 Pursuant to its resolve to reposition the Olympic Movement in Nigeria and explore new frontiers in spreading the benefits of Olympic ideals in the country, the Nigeria Olympic Committee (NOC) will tomorrow, November 8, conduct the investiture of its patrons from the northern part of the country in Abuja.
The event scheduled to hold at the Sheraton Hotel and Towers in the federal capita city is a continuation of a similar exercise conducted at the Elegushi Palace in Lagos a fortnight ago where five prominent personalities were decorated.
Six eminent Nigerians who will be honoured at the Abuja occasion include Alhaji Ibrahim Galadima; the Executive Governor of Bauchi, Mohammed Abdullahi Abubakar; Wife of Kebbi State Governor, Zainab Bagudu; Gbong Gwom Jos, Da Jacob Gyang Buba; Major General Adamu Dyeri (rtd) and Alhaji Bashari Mohammed Gumel.
At the Lagos event, the following personalities were inducted as Patrons of the NOC. They include; Mrs Kofo Nwokedi, Sir Marc Wabara, Dr Emmanuel Uduaghan, Asiwaju Ahmed Bola Tinubu and His Royal Majesty Oba S.A. Elegushi.
NOC President, Habu Gumel, who is also a member of the International Olympic Committee (IOC), said that the Olympic body decided to pick men and women with passion for sports who will be able to impact on the activities of the body so as to affect the well-being of Nigerian athletes.
"The fatherly role and duties of our distinguished Patrons, whom we are inaugurating are majorly advisory and ambassadorial. We shall from time to time defer to your high offices with a view to seeking your advice or guidance and also take advantage of your wealth of experience or connectivity to further strengthen our operations and the delivery of our common Olympic Movement objectives," Gumel said in a statement yesterday.