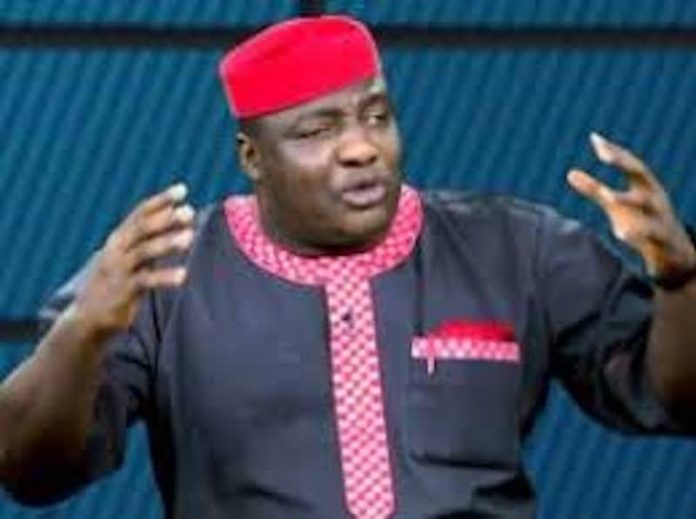 Considering the alarming rate of youth unemployment in the country and its negative effect on the economy, the Universal Learn Direct Academy is empowering youths to solve the endemic housing and infrastructural problems in Nigeria. Funmi Ogundare reports
Youth development and empowerment have been recognised as vital stages in life for building the human capital that allows young people to avoid poverty and live better, and possibly have a more fulfilling life. The human capital formed in youth is thus an important determinant of long-term growth that a nation can invest and rely on.
Hence, making sure that youths are well prepared for their future is enormously important to the course of poverty reduction and growth.
In response to the clarion call by the federal government to develop and empower the Nigerian youths to enable them contribute to the development of the country, the Universal Learn Direct Academia (ULDA) Limited recently held a seminar on self-employment skills in the building and construction industry which featured topics on 'Study Gap Industry Preparedness'; 'Emigration Backup Plan'; 'Self-employment MSME Skills'; and 'Trading Opportunities for Women in the Construction Industry'.
In his remarks, the visioner of ULDA, Mr. Gbola Oba enjoined the youths to connect their skills to their passion, saying that it is one thing for them to be a graduate of a particular course and it is another thing to be skilled in what they are passionate about.
He cited instances of people who studied courses in the social science and developed skills set in the building and construction industry, adding that they are now abroad and making it big.
"The best way to solve Nigeria's problems is to empower the youths. They need to create values by connecting their skills to their passion; there is no reason why they should fail. If they must leave the shores of Nigeria for greener pastures, they must be equipped to justify their stay abroad."
He told THISDAY the importance of empowering youths to solve the endemic housing and infrastructural problems in the country, saying that it will help in curbing the menace of poor quality infrastructure and undignified housing in Nigeria.
"The engagement is not only for those who are in the construction industry that would solve these problems, it may be those who are entrepreneurial with passion that will help us solve the sustainable problems, hence the need for the session to engage youths to drive many plans and inspire them."
Aside creating employment, Oba said the academia trains social entrepreneurs who will be problem solvers and focus on the opportunities that the building and construction industry present anywhere in the world. "If you want to galvanize the economic activities in any society, just tell people to put in place a building project, which is multidisciplinary bringing together artisanship and professionalism."
Oba described the youths as the best reflections of the country's values while expressing concern about the problems inherent in ensuring that youths are equipped with the requisite skills in the country.
"There is a fundamental problem in the system which showed that we have failed. Imagine I had to beg some boys in Mushin to come and empower themselves with skills, even people that are not related to me have been taken to Dubai, they are bricklayers and we have done skills training for them.
"They are now literate, despite the fact that some of them dropped out of secondary schools, they can now read structural engineering joints and electrical drawings. The ones in Dubai now will be taking over structural sites because they know the job. We should encourage people to go for trainings so as to ensure a sustainable development in our society like other countries."
He expressed concern about the over stratification of education and industry in the country, saying that it inhibits the level of competence one should have.
"For instance in the UK, 65 per cent and above of those who leave secondary schools go to universities; in Germany, 70 per cent of those who leave secondary schools go for vocational training, while only 30 per cent end up in universities. When the recession came, Germany blasted through it and as we speak, the country has the lowest rate of youth unemployment anywhere in Europe because it has perfected from a programme of apprenticeship and artisanship.
"Once you finish secondary school, they put you in industry to learn a skill that you will leave your life through; it will be such that while you are in your school, you will be solving problems that people will pay for. That is the same thing we replicate here. The first three months is for theory (academic) and the next nine months is for industrial exposure. The degree to which you are galvanised by your passion will instruct it such that you must have a minimum level of competence before we graduate you."
Concerning the students ULDA has trained in the past one year, Oba said it plans to take 50 of them to work in Dubai, adding that five of them on site supervision will be attached to those who studied bricklaying to form a construction team.
"The site engineers are trained to use some of the state-of-the-art equipment. They have been exposed to projects even beyond what Nigeria could give them and going to Dubai. Five of them are going with the team; seven of them have already been assimilated into faculty as staff and they literary run the school. They are still our students here, but we have been paying them salaries in the last six months, we have always sent them to companies that need them and take them to sites to do our jobs."
The Dean, Mr. Babatunde Faleye said if the country must grow, the need for human capital development is imperative, adding that the trend of being unemployable or looking for white collar jobs has changed.
"We need to develop our youths; it is not the usual thing of being a lawyer, engineer or medical doctor that counts anymore. What counts now is the skills you have, you enhance what you are good at, which you now translate to being employable and making money from it. The world is largely changing from being an employee and becoming an employer of labour; then only can we have youths that will feed the entire system in the nation."
On his assessment of the programme, he said, "I see a lot of people getting interested; a lot of youths want to come for the training despite the employment that they have, while a lot of the older ones feels they have missed out, but I keep telling them that it is never too late to learn a skill. Skills acquisition doesn't have to be tedious, if you acquire training, you can in turn engage youths that are certified and form a team, manage them and start up your own enterprise."
He expressed optimism about the youths keying into the programme saying, "we will not stop enlightening people about this because it is the only way out of the mess Nigeria is in now. If we don't train individuals to acquire skills, we will be dependent all our lives, already we are dependent on produce, the government is engaging us internally to start producing things, but then we will now be dependent on skills. It is a thing that has to be continuous, it is challenging but we will keep at it."
A social entrepreneur, Mr. Michael Ogunlola, who spoke on the topic 'How to be an Entrepreneur', recalled how he started his business when he was in secondary school, adding that he used to buy books in bulk for people who needed it. He said he also discovered his passion in education and started taking students in tutorials.
"At that point, I decided to set up my own school, Compass Impact College, to help the community and open up their mind set. That was the starting point of how business worked for me. I discovered that over time, people only go to school to learn something, but they end up not practicing what they learnt, they only went to school to fulfil all righteousness. It shows the gap in entrepreneurial orientation.
"We don't just train, we teach entrepreneurs, we enlighten people on public speaking, tailoring, bead making, among others, and all these have been added to our curriculum."
He stressed the need for the youths to be equipped with skills and be experts in what they are doing. "For you to be a strong entrepreneur you must be an expert in what you so, that was what brought about what I do today."
On his challenges Ogunlola said: "It is good to be multi-talented, I use my personal income at a point to finance salaries. Our story has changed over time and we can pay bills, but at the start, the first two years were not like that, it is not always sweet, you must be ready for the challenges in what you are doing."