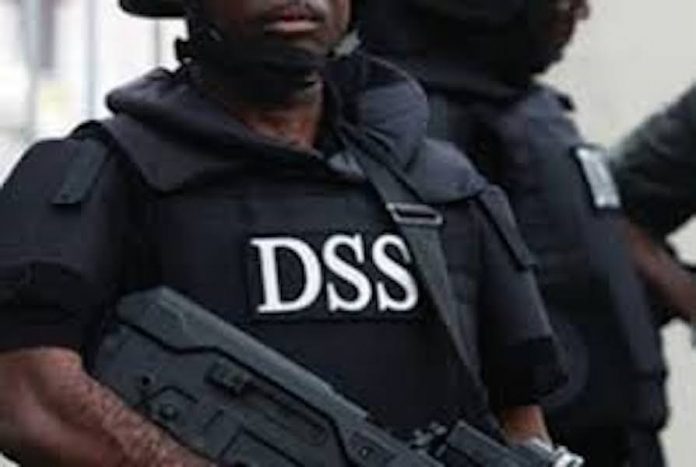 By John Shiklam in Kaduna
Six people have been arrested by the Kaduna State Command of the Department of State Services (DSS) in connection with the recent abduction and killing of the traditional ruler of the Adara people, the Agom Adara, Mr. Maiwada Raphael Galadima.
The late traditional ruler was abducted alongside his wife in the wake of the Kasuwan Magani clashes on October 19 while travelling from Kaduna to Kachia, his domain.
Though the wife was later released, the kidnappers killed the traditional ruler after a N10 million ransom was said to have been paid to them.
Parading the suspects Wednesday in Kaduna, the DSS Director, Mahmud Ningi, said six out of 20 suspects were picked up.
Ningi said the command has mounted a manhunt for the remaining 14 suspects across the nooks and crannies of the country.
He said DSS was keeping track of the activities of the criminals during the negotiation for ransom, but could not effect arrest because the safety of the victim was paramount.
"Immediately after Galadima's body was discovered, we tracked and arrested six members of the syndicate at different locations in the state.
"During preliminary interrogation, they made confessional statements about their involvement in the crime," the DSS director said.
He gave the names of the suspects arrested as: Adamu Sani, 36; Adamu Saidu, 25, who was identified as a marked Boko Haram member; Aminu Isya, 20; and Yusuf Bello, 32.
Others, according to Ningi, are: Dahiru Muhammad Bello, 28, and Mohammed Aminu, who is said to be the syndicate's arm supplier and who led the operatives of the DSS to his accomplices in Jos, Plateau State, where eight locally made Dane guns were recovered.
Ningi said the service will ensure proper prosecution of the suspects, adding that efforts are being made to arrest other members of the gang.
Meanwhile, the Kaduna State government has commended security agents for the arrest of the suspected killers of the traditional ruler.
The state government, in a statement by Samuel Aruwan, spokesman to Governor Nasir el-Rufai, described the arrest as a breakthrough and called for thorough investigations and diligent prosecution of the suspects.
"The Kaduna State Government welcomes the arrest of suspects in the kidnap and murder of HRH Agom Adara, Dr. Maiwada Galadima.
"The government commends the security agencies for this breakthrough and urges that all agencies must do their utmost to conclude investigations, arraign the suspects before a competent court and ensure that justice is done.
"Diligent prosecution of criminal suspects is vital to the social order, assuring victims that they will get justice and signalling to criminals the inevitability of punishment," the statement said.
According to the statement, "This reassures citizens and duly increases confidence in the law enforcement agencies.
"Government appeals to all residents to keep the state calm, and to their utmost preserve and uphold harmony in their communities. It is important to stand together as a lawabiding community to defeat criminal elements and deny them any succour, be it tribe, tongue or religion."