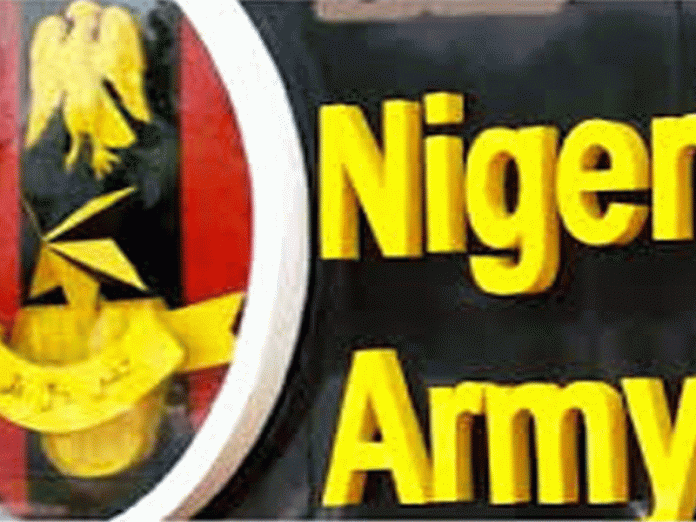 By George Okoh In Makurdi
The Nigeria Army has refuted recent reports that some troops operating in Benue State were ambushed by militias leading to a serious injury of one of its officers.
The Force Commander, Operation Whirl Stroke, Maj. Gen. Adeyemi Yekini, Wednesday said that there was no incident leading to the ambush of troops in Benue State.
In a statement issued by Gen. Yekini, the military described the report that Captain Zakari Sani and some troops were ambushed in Benue State as fake.
The force commander said that Captain Sani was injured in July during an encounter with militiamen at Barkin Kota in Keana Local Government of Nasarawa State.
The statement read: "The attention of Operation WHlRL STROKE (OPWS) is drawn to a fake story trending online which claimed that some OPWS troops including Capt Z Sani were ambushed somewhere in Benue State in the past few days.
"The reporter made reference to a DHQ statement which he must have quoted out of context as source of the news item.
"Headquarters of OPWS wishes to state in categorical terms that no OPWS personnel is involved in any ambush incident in the recent past as reported.
"The story is fake and should therefore be disregarded in its entirety. HQ OPWS further wishes to state that Capt Sani was injured during an encounter with armed militia men at Barkin Kota in Keana Local Government Area of Nasarawa State in July 2018.
"The incident was given wide publicity at the time. It is therefore mischievous for the writer of the fake report to now link his injury to any current operation."
Gen. Yekini said that none of the OPWS personnel was ambushed in any part of Benue, Nasarawa or Taraba States in the past several months.
He said that the troops had substantially succeeded in ending the incessant killings by armed groups in the states of operation; Benue, Taraba and Nasarawa.
"The force is now focussed on destroying the remnants of armed militia camps that might still be in any part of Benue, Nasarawa and Taraba States, in addition to working for the return of more lDPs back to their ancestral homes," Yekini concluded.