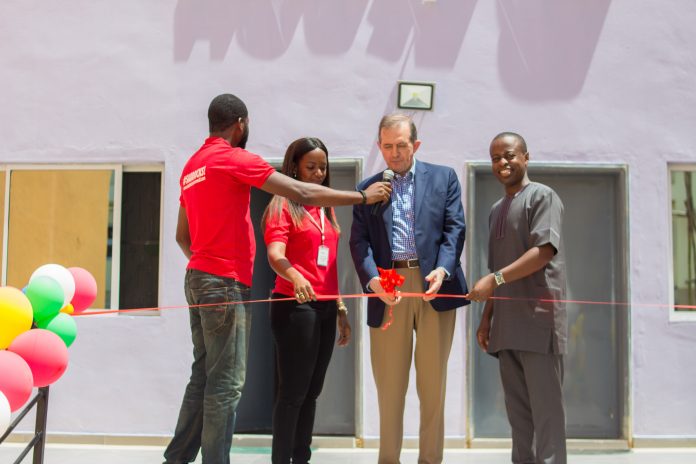 Student Accommod8, Nigeria's leading Purpose-Built Student Accommodation platform has launched two new student accommodation developments, Cedar House, having 140 beds, at Pan African University, and Sycamore House with 192 beds situated in Olabisi Onabanjo University, Ogun State.
Both residences opened its doors for the first time to its new residents on the 6th and 13th of October 2018. In addition to the bed spaces, each residence boasts of value-added services such as an impressive communal area, kitchenette, minimart, laundromat and a cafeteria. With the launch of these residences, Student Accommod8 marks another milestone in its journey to grow its development and operating capabilities in the Nigerian student accommodation space, according to the company's Chief Operating Officer, Student Accommod8, Omotoyosi Belgore.
Student Accommod8 prides itself in offering the best student accommodation experience and places great emphasis on excellent customer service as it does on providing stylish residences. With these residences in close proximity to the universities it services, they are designed with the students' needs in mind and aim to cultivate active community living.
The commissioning of Cedar House that held on Saturday, 28th of October 2018, was graced by the Student Accommod8 Board of Directors, Members of the project team, including their technical consultants and the Vice Chancellor of Pan Atlantic University, Prof Juan Elegido as the Guest of Honour.
Prof Juan commended the amazing marketing that was involved in getting 100% occupancy. He said: "Whilst devoting the time to finish the hostel, there was a marketing operation going on – reaching out to students and clearly it has paid off". He also stated that, "Pan Atlantic University believes that whilst education is given in the classrooms, a lot of education is acquired through social interactions within the hostels and Student Accommod8 has succeeded in creating a community amongst the students".
Talking about what the new fully occupied hostel would mean for the students and the brand, Founder/CEO of Student Accommod8, Abayomi Onasanya said: "Student Accommod8 has taken the clarion call to invest in student accommodation – not just the buildings, but to invest in the experience so that students can worry less about light, security, water and focus more on their studies".
On investment opportunities and funding, he said "Student Accommodation is funded primarily by equity, we have venture capitals investors who have invested into the equity of our business. Student Accommodation is a high yielding asset, and you can typically earn returns within the first 3 – 5 years. We are not only developers of Purpose-Built Student Accommodation but also Operators so other people that have student accommodation can come to us and we can brand and manage it. We've developed processes, procedures and marketing guides to help fill your accommodation up. We are open to partnership with universities, land owners and look forward to hearing from them and seeing how we can develop a long-lasting working relationship".
On future projects, Mr Onasanya said, "We have plans to start development in Ilorin, Abuja and other parts of Lagos before the end of this year. We are also in discussions to manage a hostel in the East. We are going a bit further out and as we steadily grow our business, we will spread across Nigeria".