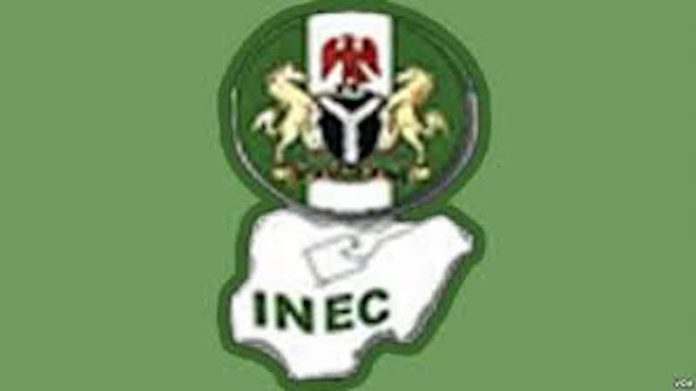 *LM, SNC, CNP, Others Record Single Digit Nominees
By Nseobong Okon-Ekong
Information gleaned from an Independent National Electoral, INEC, publication signed by Mrs. O. O. Babalola, a director has revealed that the People's Trust (PT) political party, which is fielding Mr. Gbenga Olawepo-Hashim as its presidential candidate, has emerged top amongst the recently registered political parties fielding candidates for next year's presidential and national assembly elections.
From the 'Summary of Submission of Form CF002 for Presidential and National Assembly Elections' issued by INEC, the PT is presenting 194. The breakdown shows that the party has one presidential candidate and one candidate for the office of the vice president. There are 52 senatorial candidates and 140 aspirants for the House of Representatives respectively running on its platform. Following the PT closely are the Justice Must Prevail Party (JMPP), 182, Mega Party of Nigeria (MPN) 176, the Action Democratic Party (ADP), 136, the Zenith Labour Party (ZLP), 115 and the Advanced Congress of Democrats (ACD), 106.
Nigeria's senate is populated by 109 members, comprising equal representation of three senators from the 36 states of the federation and one senator representing the Federal Capital Territory (FCT), while the House of Representatives has 360 members.
At the bottom of the ladder are the New Generation Party (NGP) and the People's Democratic Movement (PDM) that both have one contender each for the House of Representatives. The Modern Democratic Party (MDP) and the Youth Party (YP) have two nominees each for the House of Representatives.
Four of the 89 political parties vying for various offices only have candidates for the position of president and vice president. They are the People's Coalition Party (PCP), We The Peoples of Nigeria (WTPN), AUN and the Reform and Advance Party (RAP).
Other parties whose total number of candidates for the 2019 presidential and national assembly elections in are in the single digit bracket are the Save Nigeria Congress (SNC) which is fielding five candidates, the Change Nigeria Party (CNP) with seven contenders and the Liberation Movement (LM), presenting nine runners.
A total of 6,510 contestants have thus far being registered for the elections, comprising 4496 for the house of representatives, 1856 for senate and 79 apiece for president and vice presidential positions.
The Mr. Olisa Agbakoba inspired National Intervention Movement (NIM) along with other parties are partnering with the PT.
Political party sources have attributed the rise of the PT to the emergence of Olawepo-Hashim as its candidate, following the integration of many parties and groups like the Nigerian Intervention Movement (NIM) into its fold.
Commenting on the increasing popularity of the PT and spread across the states of the federation, Olawepo-Hashim said, "Our agenda is obviously most appealing. Our new Nigerian Economic Development plan will create four trillion dollars GDP in 10 years by the Grace of God. We target to net five per cent of global infrastructure funds in 10 years by removing obstacles to investments and rapidly increasing the ease of doing business in Nigeria."
He added, "We will promote an innovative economy by protecting proprietary rights of innovators and the sanctity of agreement. We will integrate agriculture, solid mineral sector with industries and increase manufacturing share of the GDP to 40 per cent and then tackle unemployment through industry based jobs."