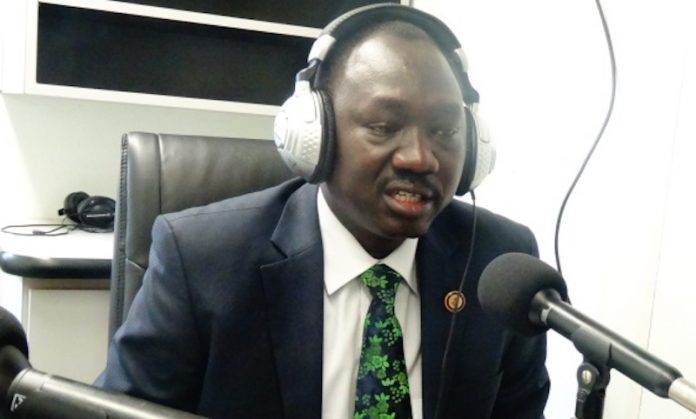 Ernest Chinwo in Port Harcourt
South Sudan Minister of Energy and Dams, Dr. Dhieu Mathok, has commended Rivers State Governor, Nyesom Wike, for the infrastructural development in the state, saying he (Wike) deserves a second term.
Speaking after a meeting with Wike at the Government House in Port Harcourt yesterday, Mathok expressed happiness with the level of development attained under the current leadership of the state.
He said: "I have never come this way before, but what I have seen this morning is amazing. I have seen real developmental projects going on.
"This is a sign of stability. You know when there is no stability in a certain state or country, development cannot take place. I will like to commend the governor for the good work he is doing. I heard there is going to be election very soon. l hope the people of this state will renew his mandate so that he can continue what he is doing in this state."
He said there are key developmental projects in Rivers State which the South Sudan Government would like to replicate in the country.
The minister further stated that "I am very happy with what I have seen in this state. It is really a great thing. There are a lot of development projects in this state, and we like to replicate the same thing in South Sudan.
"We are intending to commercialise NLNG industry in South Sudan. That is why we are looking for partners who would help develop the energy sector in the Republic of South Sudan."
Responding, Wike noted that the state would continue to be an investment destination because of its peaceful environment and rich resources.
"The message is that he is from South Sudan, an African country, and what he has seen shows that there is peace in Rivers State. Investors should not be afraid of coming to the state to invest, and with the kind of developmental projects he has seen her, more investors will be attracted to the state.
"The issue of peace in the state is no longer a challenge. Everybody knows that the state is an investment destination."
The governor stated that Rivers State would continue to partner sister African countries to advance the course of development and enhance the economy of the state.