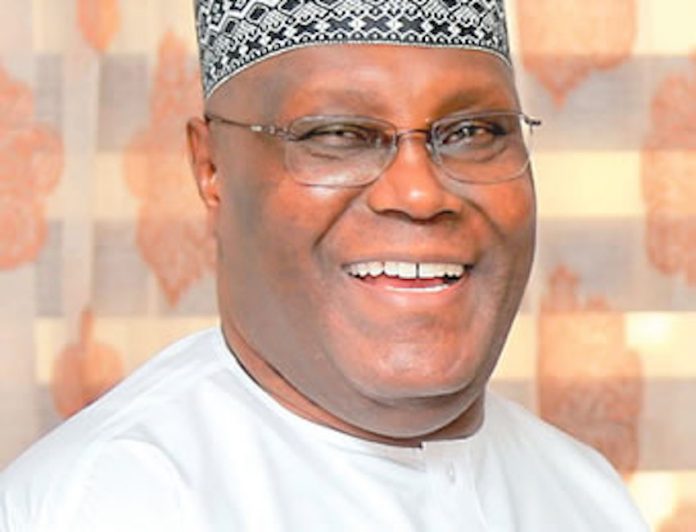 Onyebuchi Ezigbo in Abuja
The Buhari Media Organisation has accused the Peoples Democratic Party (PDP) and its Presidential candidate Atiku Abubakar of allegedly hiring a US lobbyist with millions of Dollars to help him secure an American visa.
It alleged that the opposition party had claimed that it would be paying one Brian Ballard who is believed to be close to US President Donald Trump the equivalent of N400 million over a one year period to ostensibly lobby Washington on behalf of its candidate ahead of the 2019 Presidential election.
In a statement by its Chairman, Niyi Akinsiju and Secretary Cassidy Madueke, BMO said the move was just to score cheap political points.
It described such an action as another chapter in PDP's "book of corruption"
The group added that even if Trump's friend convinced the US authorities to clear the path for Atiku to finally enter the US, it won't clear the former Vice President of the corruption scandals that have over the years stuck to him
It said, "Nigerians are not prepared to easily forget how the PDP Presidential candidate's name featured in high profile sleaze probe ranging from that of the Petroleum Trust Development Fund (PTDF) to Siemens during his 8-year tenure as Vice President
"Not even a close ally of Trump can wipe clean a slate of corruption that took years of intense begging for his former principal to reluctantly accept his apology but which he still wants him to seek the forgiveness of Nigerians'
The pro-Buhari group however said it was not surprised that a party with credibility problem thinks the solution to its problem lies in throwing money around
"These are people that have been conditioned to see dollar rain as solutions to local credibility problems
"Coming soon after they had shared wads of dollars among party delegates,they did not feel bad spending more to boost the economy of Dubai where they have been holding strategy sessions
"The same people have signed a deal of $90,000 a month to secure an American visa for a morally challenged presidential candidate," it said.
Meanwhile, the Buhari's group has described the prediction by the United States Initiative for Peace (USIP), a body set up by the US Congress that President Buhari will win the 2019 presidential election as credible.
A statement signed by its Chairman Niyi Akinsiju and Secretary Cassidy Madueke, the group said:
"We are impressed that the USIP said the report is based on its interactions with Nigerians from different sectors and that 'though many Nigerians feel that the current administration has not fully met their aspirations, this is not likely to cost the All Progressive Congress (APC) government its hold on power".