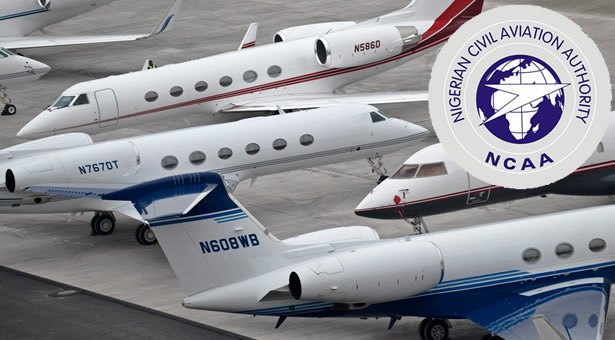 Chinedu Eze
Aviation agencies, including Nigerian Civil Aviation Authority (NCAA), Federal Airports Authority of Nigeria (FAAN) and the Nigerian Airspace Management Agency (NAMA), are unable to replace obsolete airport equipment, resurface dilapidated runways and provide other amenities to the airports, because of N45 billion debt owed by domestic airlines, THISDAY has learnt.
THISDAY gathered that with no subvention from the federal government, these agencies depend on the revenues generated to pay salaries for their workers, execute safety critical projects and conduct training for manpower development.
With such huge debt profile, FAAN said it is finding it very difficult to replace obsolete airport equipment like airfield lighting, resurfacing of dilapidated runways and provision of other amenities to the airports.
On the part of NAMA, the agency said that it cannot source funds to install and replace old instrument landing system (ILS) at many airports, power its landing aids at various parts of the country and upgrade the skills of its technical staff.
It was gathered that part of the revenue generated by NCAA is shared by the Accident Investigation Bureau (AIB), the Nigerian College of Aviation Technology (NCAT), Zaria and the Nigeria Meteorological Agency (NIMET).
So the debts owed the regulatory authority has affected the other agencies that render critical services to the aviation industry.
NCAA told THISDAY that the domestic airlines owe it about N12 billion and have given them till end of this year deadline to liquidate those debts or their operations would be grounded.
The debt, it was gathered, accrued from five per cent of ticket sales charge and cargo sales charge.
The Director General of the agency, Captain Muhtar Usman told THISDAY that NCAA has given the airlines a deadline of end of this year to migrate to its pay-as-you-go portal, the Aviation Revenue Automation Project (ARAP), noting that any airline that still owed would not be given start-up to operate from January 2019.
"We have discussed with the airlines; that after the end of this year they must migrate to ARAP so that these debts will stop. We don't want any airline to owe us again. So, by January 1, 2019 we expect all of them to embrace our automatic payment system," Usman said.
NAMA also told THISDAY that domestic airline owe the agency N5,729,099.36; while aerodromes owe it N2,388,393,043.12, making it a total of N8,117,497,142.48.
The debt incurred by airlines include en-route charges and aeronautical charges and aerodrome charges include air traffic control services rendered to most private and state airports.
The Managing Director of NAMA, Captain Fola Akinkuotu told THISDAY that these debts impinge on the agency's operations because maintaining uninterrupted power at the airports and outposts costs NAMA huge amount of money and urged the airlines to pay off the debts.
"The people that we provide services do not pay their debts. NAMA is not an entity created to make profit; it is a cost recovery agency. Now you want us to enhance the services, you want us to provide better radios, better communication, better navigation, better surveillance, knowing that equipment over time degrades, it has to be maintained; it has to be upgraded; for us to continue to do this, we need funds.
"For us to maintain the status of the navigational aids (navaids), facilities that we have and to improve on it based on technology, how do we get the money to do that if not from the payment of the services we render? Everybody is clamouring for better radios, better navaids and so on, nobody is saying how do we fund it? So in the interest of safety, it behoves on all the people who use our services to do the least, pay," Akinkuotu said.
THISDAY investigations revealed that the airlines owe FAAN about N25 billion, which accrued from landing and parking charges, rent, electricity, concession fees and others, which are the services provided to the airlines by the agency.
A FAAN official told THISDAY that most of the airlines owe the agency landing charges and because it does not get any subvention from government, it depends on its revenue to maintain the airport facilities, install safety critical equipment like airfield lighting, adding that the debt profile has become so huge that the agency may find it difficult to pay workers salaries.
THISDAY learnt that this year alone the total sum owed FAAN by the airlines is N3,696,639,812.12.
One airline owed the agency N1,752,485,203.68 as at July, 2018.
THISDAY gathered that some of the debts owed FAAN by airlines are mired in controversy over discrepancies on the amount owed. But the spokesman of Dana Air, Kingsley Ezenwa said that the airline pays the agency monthly, adding that whenever there is any discrepancy, it is reconciled before payments are made.