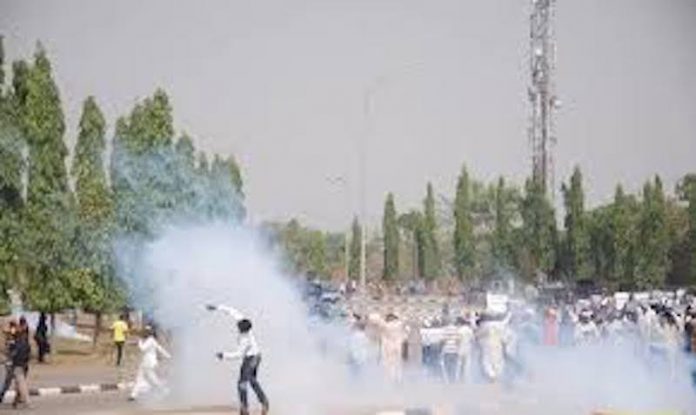 The British government has condemned the recent clashes between members of the Islamic Movement of Nigeria (IMN), popularly known as Shiites and security operatives in the country.
In a statement from the British High Commission yesterday, the government decried the number of people who lost their lives to the clashes which occurred in Abuja.
It said, "We are concerned by the deaths of up to 50 people in and around Abuja this week. Our thoughts are with the families of those people who have lost their lives."
"We are following events closely, and have expressed our concerns about the levels of violence and numbers of people killed to the federal government. We encourage all parties to work together to enable the people of Nigeria to exercise freedom of association, expression and religious belief safely, peacefully and in line with the rule of law."
The British government stressed that security agencies have a primary responsibility to protect the lives and properties of the citizens.
It also urged the Nigerian Government to ensure that the incident was thoroughly investigated while those culpable should be brought to justice to serve as a deterrent for others.
The statement said, "It is essential that security forces act in accordance with international and domestic law and work to protect civilians.
"We welcome commitments by the Government of Nigeria to conduct a thorough investigation and to take appropriate action to hold accountable any member of the security forces held responsible for violations of Nigerian law."
The Shiites had converged on the Federal Capital Territory last week in a protest against the continued detention of their leader, Sheik Ibrahim El-Zakzaky.
The procession had, however, gone south when the protesters were intercepted by security operatives who dispersed them at various locations in the nation's capital.
The clashed which left a varying number of persons dead and many injured have sparked a widespread criticism from individuals and groups within and outside the country.