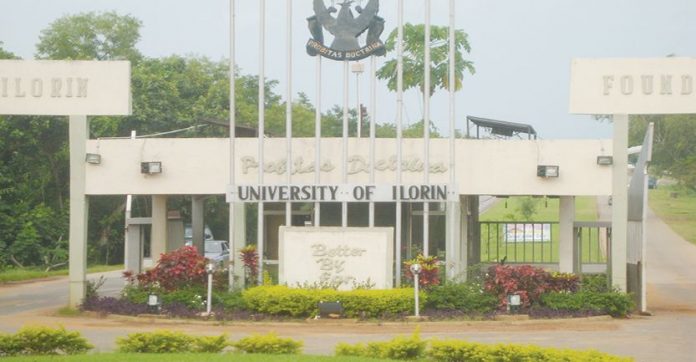 By Hammed Shittu in Ilorin
A festering crisis is now brewing at the University of Ilorin (Unilorin), Kwara State between the students and the school authority over the purported 100 per cent increase on the institution's "charges" to be paid by the new and old students of the university starting from the current 2018/2019 academic session.
Already, a peace meeting has been scheduled for Monday, November 5, 2018 between the leadership of the Students Union, faculty presidents and officials of the Student Affairs to find a solution to the matter.
THISDAY investigations revealed that the students of the institution have concluded arrangement to embark on peaceful protests if the management of the institution fails to rescind its decision on the increase of the charges.
Sources in the school said weekend that among charges increased by the management of the university include examination fee, health, library services, water and electricity supply within the institution.
It was gathered that the Students Union Government (SUG) of the university was said to have directed the students not to pay any tuition fees or charges for this academic session until the management rescinds its decision on the increase in the charges.
When contacted Sunday on the development, the Director of Information and Corporate Affairs of the University, Alhaji Abdulganiyu Kunle Akogun, said: "The University of Ilorin, in line with federal government policy, does not charge tuition fees and what we have here is university charges and faculty charges.
"The items that make up the charges are simply fundamental and basic. For instance, examinations remain sacrosanct, same for provision of state-of-the-art health and library facilities, in addition to stable electricity and uninterrupted water supply.
"The implication is that what is obtainable about 12 years ago can no longer sustain the university in this century.
"It should be pointed out that even with the slight adjustment in charges, Unilorin is still among the lowest (if not the very lowest) charging federal universities in the country. This can be confirmed by comparing statistics of what is payable in other universities."
According to him, "This, however, does not foreclose negotiation between the university management and student leaders for reasonable concession.
"It is a well-known fact that even if only N1 was added, there will be reaction. The question is how justifiable is the reaction in the face of current realities in providing qualitative university education with needed facilities that guarantee such.
"The university management, ever so responsive, has set in motion a high level negotiation with stakeholders for possible reduction."