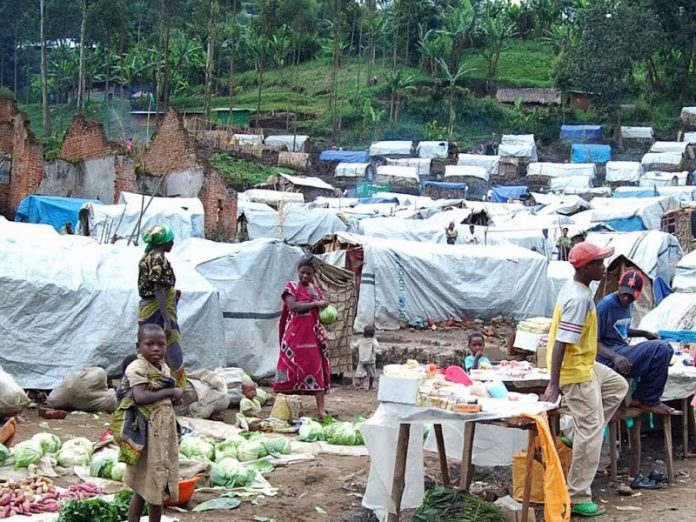 By Laleye Dipo in Minna
An international donor organisation, ActionAid, has revealed that there are 10,000 families in six Internally Displaced Peoples (IDPs) camps in Niger State.
The camps, according to ActionAid, are located in Zungeru, Cheku Muye and Maikakaki communities.
The IDPs and camps arose as a result of the last flash floods which sacked the people from their ancestral homes.
At the peak of the rainy season, the Niger State government had said 130 communities in 19 of the 25 local governments in the state had been affected by flood.
ActionAid, which is already intervening in the affected communities and three other states affected by flood — Delta, Kogi and Anambra — however decried the condition of the camps and wants the federal and state governments to facilitate their immediate return to their ancestral homes.
Speaking at the "start- up" of distribution of relief materials to flood survivors in Niger State, ActionAid's Humanitarian and Resilience Officer, Mr Anicetus Atakpu, said materials valued at N45 million were to be given to the affected people in the four states.
Atakpu, who said at the IDP camp in Zungeru, Niger State that the programme was being co-sponsored by another international donor organisation, START FUND, said a total of 2,160 households would benefit from the assistance out of which 1,850 would receive material supports and 310 household in "hard to reach" communities would each get N30,000.
A total of N18,000 would be spent in Niger State.
Among the items distributed were detergents, mosquito nets, medicated soaps, water guild for water purification, blankets, ladies underwears, rice and semovita.
Others items included tea, salt, sugar, groundnut oil and Maggi, which Atakpu claimed were all bought from the market in Minna to "empower the traders".
Earlier, the Niger State Deputy Governor, Alhaji Mohammed Ahmed Ketso, who received the ActionAid team, had appreciated the support of local and international organisations for coming to the aid of the survivors, saying the action had brought a lot of respite to the affected people.
Ketso said the state government had made it a policy that all donations and supports to the IDPs by non-governmental organisations and other philanthropists should be done by these bodies "directly to avoid cases of diversion and allegation of pilfering of the materials".