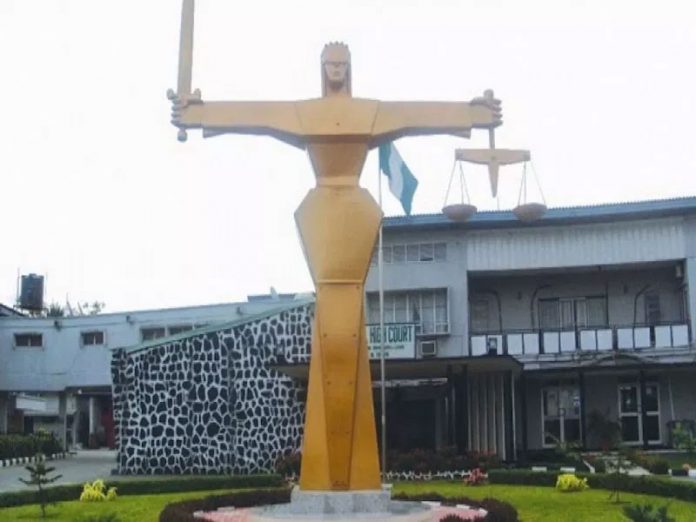 Udora Orizu in Abuja
The national spokesperson of the Nigeria's leading opposition alliance, Coalition of United political parties (CUPP) and Chairman of Action Peoples Party (APP) Ikenga Ugochinyere, have dragged President Mohammed Buhari , the Independent National Electoral Commission (INEC), West African Examinations Council (WAEC) and All Progressives Congress (APC) before the Federal High court Abuja, seeking the disqualification of Buhari from participating in the 2019 presidential election over his constitutional ineligibility.
In a statement issued yesterday, the applicant said he is seeking for an order of the court to compel WAEC to produce certified true copy of the ledger containing all the students of the Provincial Secondary School, Katsina who sat for the 1961 Examination alongside Buhari.
Ikenga is also seeking an order to nullify the INEC publication of President Buhari's name as one of the candidates for the 2019 election because he was not educated up to the minimum requirement and did not provide any evidence of his being educated up to at least school certificate level or its equivalent.
Meanwhile, he has raised the alarm over an alleged ongoing move by desperate chieftains of the APC to tamper with records in WAEC and upload a computer- designed result, which is aimed at misleading the public in a desperate attempt to escape the disqualification of the candidate who has not met the constitutional requirements to participate in the 2019 presidential election.
Ikenga urges WAEC to preserve their age long integrity by resisting any move to doctor the results of students who sat for the 1961 exam.
"This desperate last minute attempt by the APC leadership is to avert the disgrace and humiliation their candidate will suffer at the ongoing law suit which they have no defense." he said