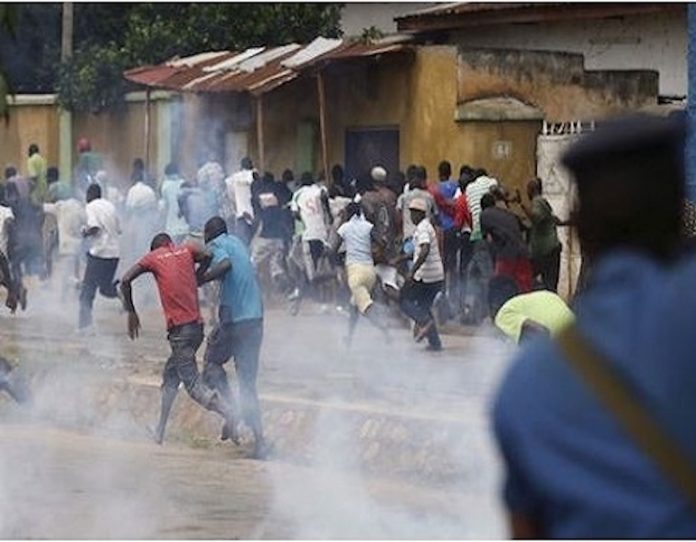 By Alex Enumah in Abuja
The United States Embassy has expressed concerned over the deaths of scores of members of the Islamic Movement of Nigeria (IMN) also known as Shiites during their clash with security agencies in the Federal Capital Territory (FCT) between 28th and 30th of October.
The Shiites on a protest march to free their detained leader Ibrahim Elzakzaky, who has been in the custody of the federal government, along with his wife since 2015, were prevented from entering the the nation's capital city by security operatives resulting in violent clashes.
During the clashes, scores of protesters were said to have been killed and several others wounded.
In a statement, the embassy while calling for restrain from all sides however urged the government to investigate the deaths of the protesters during their clashes with security agencies and ensure anyone culpable is brought to justice.
The statement read, "The United States Embassy is concerned by the deaths resulting from clashes between Nigerian security forces and members of the Islamic Movement of Nigeria in areas surrounding Abuja.
"We urge Government of Nigeria authorities to conduct a thorough investigation of the events and to take appropriate action to hold accountable those responsible for violations of Nigerian law. We urge restraint on all sides".
Meanwhile, the U.S. Mission to Nigeria has awarded $25,000 in grants to support two local organisations addressing important gaps in refugee protection and assistance, gaps not addressed by larger multilateral refugee programmes.
The U.S said the two beneficiaries – Centre for Caring, Empowerment and Peace Initiative (CCEPI) and Initiatives for the Empowerment of Vulnerable Persons in the Society – received the funds in response to the Bureau of Population, Refugees, and Migration's (PRM) call for programme recommendations for the 2018 Julia Taft Refugee Fund.
"The two projects to be funded through this program will work with some of the most vulnerable populations in Nigeria – internally displace persons (IDPs) and returnees, including orphans, young widows and indigent persons whose livelihood has been destroyed as a result of insecurity in Northeast Nigeria, helping them to become economically self-sufficient", the embassy added.