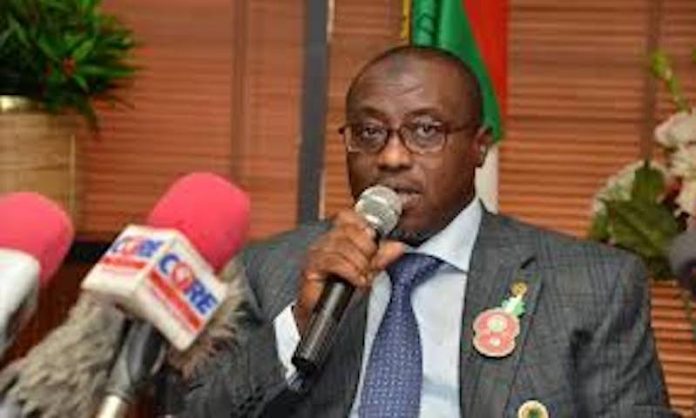 Segun Awofadeji in Bauchi
A pro-democracy group, 'Bauchi Youth Democratic Actors Assembly (BAYODAA) has asserted that the Group Managing Director (GMD) of the Nigeria National Petroleum Corporation (NNPC), Maikanti Baru, should be commended for his contributions towards bringing Nigeria out of economic recession in recent time.
Speaking with journalists yesterday, leader of the group Ibrahim Saleh, explained that some of the impactful projects carried out by the NNPC under the leadership of Baru included the seven critical gas development project (7CGDP), 614 kilometer Ajaokuta-Kaduna-Kano (AKK) gas pipeline project, issuing updated oil and gas policy to enable NNPC raise more money in the capital market for the execution of more oil and gas projects in 2018 and beyond.
Such projects he pointed out include, NNPC/NAOC JV Idu-redevelopment, South gas Project, North gas Project and central gas projects, adding that the corporation is also excavating oil in some Northern states like Bauchi and the work is currently in progress.
"These programmes without gainsaying resulted in the speedy economic recovery and in turn led to the growth of the country's Gross Domestic Product (GDP). All these were achieved due to his prudence, brilliance, intelligence and diligence applied in the management of the oil company, the major source of revenue of the country."
"It is worthy to note also that he played vital roles in the revitalisation of our economy as well as implementation of several interventions in parts of the countries in the areas of health, education which significantly improved the plight of citizens.
"In July this year, he donated the sum of N100 million to the victims of windstorm in Bauchi and Azare market fire disasters in order to bring succour to the masses.
"One feels proud whenever his brother is doing well and feels humiliated and embarrassed when his own does bad. This is because if your own succeeds, he will make good image not only for himself but to all his brothers". He said.
The group also appealed to President Muhammadu Buhari to retain Baru as GMD of the corporation throughout his first and second tenures if he is reelected so that he could continue to move the oil sector forward and boost revenue for the country.