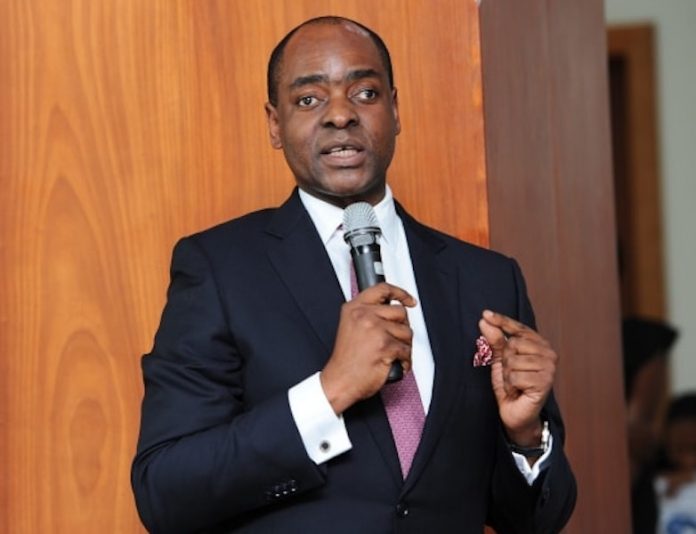 Goddy Egene
Given the weak revenue generation of the Nigerian government, the federal government has been urged to involve the private sector in the financing of infrastructure.
It is estimated that about $100 billion must be invested annually to finance infrastructure development in Nigeria to close the deficit.
But the weak revenue generation of the Nigerian government shows that the country cannot meet the capital required through annual budgetary allocation. Hence, financial analysts at FSDH Merchant Bank Limited has called on the government to partner the private sector in the funding of the infrastructure gap.
According to FSDH, data from the International Monetary Fund (IMF) shows that Nigeria recorded the lowest revenue to Gross Domestic Product (GDP) among some selected countries, at an average of 11.53 per cent between 2008 and 2017.
It said one of the reasons for the weak revenue generation is inadequate infrastructure in the country.
"This underscores the need for Public-Private Partnerships (PPP) to drive infrastructure development in Nigeria. Nigeria can overcome this challenge in the next few years if it adopts one or a combination of the PPP arrangements that are available. Critical projects in the Nigerian economy such as road, rail, aviation, housing and power can benefit from PPP arrangements," FSDH said.
It explained that adequate and functional infrastructure will have a multiplier effect on the growth of the economy and should attract investment into the non-oil sector
"Improvements in infrastructure would reduce the costs of doing business and make locally produced goods more competitive. Inadequate infrastructure has also been a major hindrance to unlock the revenue from the non-oil sector of the economy. Given the FGN revenue constraints, it is imperative to develop constructive and innovative ways to fund the infrastructure. We believe partnership arrangements with the private sector is a cost-effective funding model for infrastructure development in Nigeria," it declared.
A leading stockbroker and investment banker, Mr. Bolaji Balogun recently said the government should use the capital market to fund infrastructure.
Bolaji, who is the Chairman, Lafarge Africa Plc and Chief Executive Officer, Chapel Hill Denham, Mr. Bolaji Balogun, said that Nigeria has several opportunities to use the capital markets to achieve all of its key objectives and lift its economy to sustainable growth.
According to him, capital market, in the right hands, can be the 'strategic weapon' for sustainable growth as it can finance Nigeria's infrastructure, housing, create jobs and alleviate poverty.
He said all of Nigeria's challenges, which represent significant opportunities, have capital markets solutions as the market can be used to finance and invest in developing physical and social infrastructure, housing and real estate.
"Infrastructure will ignite Nigeria's agriculture and mining, transforming them into big export earners. Infrastructure attracts investments and it is these investments that create jobs. Infrastructure lifts living standards – education, health and these activities will in turn deepen capital markets and improve governance and increase transparency. Ultimately, all of Nigeria and its key stakeholders win," Balogun said.
He advised that government should make policies that ensure that all government-owned companies issue bonds for financing and all government-assisted funding and intervention should be issued in bond or investment notes that can be listed on the stock market.
Balogun added that government should make a policy that ensures that any company receiving government concessions or subsidies must issue its initial public offering not later than three years.