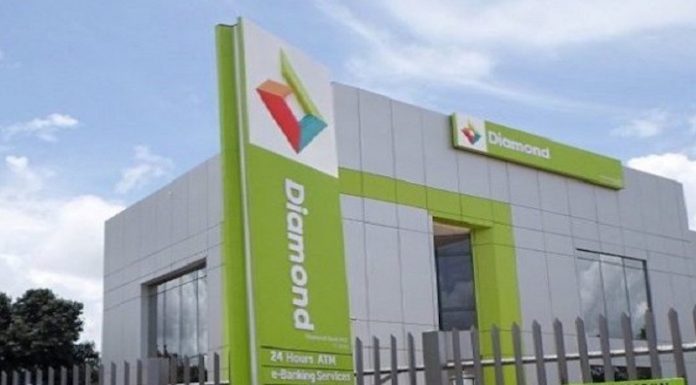 By David-Chyddy Eleke in Awka
Importers in the commercial city of Onitsha were on Wednesday excited by resource persons from Diamond Bank, when it held a business seminar on ways of taking advantage of the recently signed federal government currency swap deal with the Chinese government.
The bank, which held the business seminar for importers and other small scale business owners on ways of improving their businesses, said it is geared towards helping business owners to grow their businesses.
An investment banker, Mr Henry Akumuo, who took participants on the topic: 'Taking Advantage of Nigeria, China Bilateral Trade Deal', said using the bank, importers can access yuan at a very low rate that can boost their business profits.
He said some of the ways the importers can attract good rate in converting the naira to yuan is by ensuring that such conversion was not done in dollars, but from naira to yuan.
He also called on importers to always ensure that their goods leave China straight to Nigeria, instead of importing using other neighbouring countries, as those were some of the criteria that would enhance their chances of accessing yuan from the Central Bank of Nigeria (CBN) easily.
He said: "This seminar is meant to add value to your business. Our major aim as your bank is to teach you ways you can grow your businesses, because if you grow, we will get better patronage.
"If you can follow the steps we have marshalled out here, you will be surprised the exchange rate you can get, and this can help your business, and also help you to maximise profit."
The bank also taught the importers ways of reducing the tax burden they bear without any form of illegality.
Mr Taiwo Oyedele of Price Waterhouse Cooper (PWC) told participants: "If you are not very careful with the way you handle your taxes, you might make loses.
"Because of the way the tax system works in Nigeria, some of the tax agents are dubious, but if you know your right, you can also know what to pay as taxes without waiting for them to bring you very high tax."
He told the businessmen that they also have the right not to pay tax if they didn't make profit for the year, or suffered bad debt or other major losses, as their taxes could be deferred to subsequent years.
Some of the participants, who spoke to THISDAY, expressed excitement over the information they gathered from the seminar.
A participant, Chief Felix Ezebude, said:, "Before now, I accessed the US dollar before changing to yuan hoping that it would be better for me, but the knowledge of the currency swap deal which saw the Chinese government exchanging ¥15 million for N720 million, it will ease my business deals with my Chinese partners."