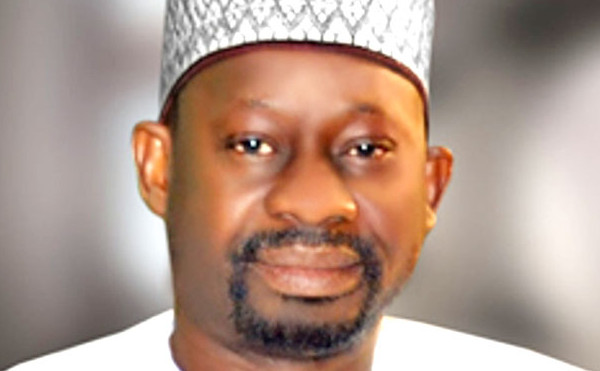 By Junaidu Usman Abubakar
I read in THISDAY with a mixture of amusement and disappointment, an article titled, "Expounding Danger of Dankwambo, Nafada Script in Gombe", written by one Ibrahim Sani. I will immediately proceed to address the issues he raised in his article.
I was initially reluctant to write this rejoinder because the writer appeared myopic, and I didn't feel the need to gratify his shallow-mindedness with a response, but I wouldn't want my silence or lack of response to be mistaken for fear or cowardice. This is because, silence, they say, is consent.
People like Sani don't deserve anybody's time, really; that is why I will hasten to point out that the bulk of the issues the writer raised were things I had earlier addressed.
I wrote a pro-Dankwambo article and Sani took me up on it and tried to change my narrative. I stuck to what I felt were incontrovertible facts but Sani went ahead to attack me and my person, saying all sorts of derogatory things about my work and personality.
I am not in any way surprised by the bad antics of Sani. He is trying to portray an intelligence and smartness he seems to lack by condemning my good work. It may interest Sani to know that intelligent people don't attack personalities. They stay on the discourse and reel out facts or contradictions in rejoinders like that. Why he took most part of his article to tell lies about me only showed the kind of person he is – a shallow-minded person
Before I go further, I wish to stress that this is the last time I will respond to articles written by people like Sani. I will never descend so low to join words with sponsored writers again.
Now to the brass tacks. It's an established fact that payment of salaries is a thing every reasonable government does, either as an achievement or not. One just needs to look at the All Progressives Congress states like Adamawa, Kogi, Osun and Bauchi to make sense out of that. Even a toddler in the Gombe State knows that the state governor, Alhaji Ibrahim Hassan Dankwambo, has done for the state, 100 times more than what Danjuma Goje did in the sphere of governance. Goje handed over a failed state, ridden with pension debts and deteriorated infrastructure to Dankwambo.
If Ibrahim Sani actually thinks Goje means well for Gombe State, that singular notion convinces me that this man needs helps; that is, if he is really a citizen of the state. How does one appraise a man that promoted all the traditional rulers to first class chiefs and refused to pay their salaries because he knew he was leaving and that will be the burden of the next governor? How?
Before highlighting some of the achievements of Dankwambo in the state, I want to say that despite the big political witch-hunt and distractions from the people like Ibrahim Sani, Dankwambo has not lost focus of the real essence of governance, especially in the area of improving the lives of the citizenry by ensuring delivery of infrastructural development that will affect the people both directly and indirectly.
For instance, Dankwambo has been commended for achieving several things much more than all his predecessors put together. One is his ability to dismantle the menace and excesses of the Kalare hoodlums turning them into worthy ambassadors of the state through different skill trainings and jobs. A problem which for many years portrayed Gombe state in a negative perspective.
Governor Dankwambo constructed over 1,780 kilometres of road networks around Gombe State. He upgraded the 1500-bed Urban Maternity to Children & Women Hospital, Idi. He also constructed a dialysis centre in the Specialist Hospital in Gombe. He further built College of Nursing and Midwifery, Dukku; and constructed a snake-bite centre in Kaltungo, as well as supply and installed eight dialysis machines there.
Governor Dankwambo rehabilitated and reticulated pipelines and extension to Kwami, Gadam, etc. He similarly provided extension of water supply to Baure, Dangar and many more communities, not forgetting the construction of an earth dam at Boh in Shongom Local Government area.
Even in the midst of recession, Governor Dankwambo improved the living condition of Gombe people through laudable and human-development oriented projects. As of today, Gombe State investment has risen to an all-time high, from less than mere N100 million to over N4 billion, after most of our properties in Kano, Kaduna, Abuja, had been sold off by the former governor.
Talban Gombe, as Dankwambo is fondly called, established a micro-finance bank for farmers and SMEs in all of the local government areas in the state, and was to break the jinx of fertiliser monopoly, by making much more available to the farmers, as he procured over 250 tractors – from Mersi Ferguson of Italy – as well as other farm tools.
Dankwambo constructed 50 times more roads than all of his predecessors – all of them had one dual-use road and Dankwambo has eight.
He renovated/constructed over 650 classrooms, recruited over 2,000 Degree/NCE graduates; apart from training of over 5,000 teachers. He also established a School of Basic and Remedial Studies in Kumo; Universty of Sciences and Technology in Kumo; College of Education in Billiri; State Polytechnic in Bajoga; College of Legal and Islamic Studies in Nafada, and sponsored 25 students in Maritime Studies to India and the United Kingdom.
Dankwambo has upgraded the International Airport, which is fully functional and well equipped by the administration, with regular flight schedules – through Arik Air and Azman. Not only that, he is the only governor that completed all abandoned projects left by his predecessors. And if all of these don't portray good governance to cynics like Sani, then I don't know where he got his understanding of good governance from.
For Jamilu Isiaku Gwamna, I will expect his allies and associates to tell him the truth: his decision to defect to the APC only shows him as the cheap power-monger that he is and that was his second biggest mistake in politics. The first being his connivance with the the APP executives to betray his boss, the late Abubakar Habu Hashidu of blessed memory, by contesting against a man who brought him to the limelight and made him who he was then – pushing Hashidu to Bafarawa's DPN.
The rejection of ethics in the articulation of private fixations has reached its most disgusting level in the domain of rejoinder writing in Gombe State. It is necessary to state this now so that Ibrahim Sani would not go away, feeling conceited that there was honour in his use of dishonourable tactics.
In an obtuse bid to massage his ego and satisfy a false sense of accomplishment, he reduced my previous analysis of the political developments in Gombe State to a product of dishonest attack on JIG.
Mr Sani, that submission was patently unfair, infantile, pitiable and cheap. I rest my case.
*Abubakar is Senior Special Assistant, Press Affairs, to Gombe State governor