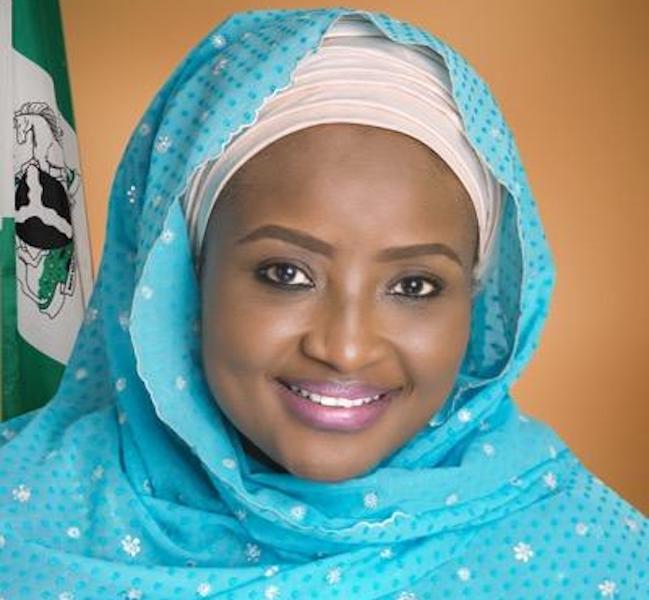 ●Says women bears the brunt of health challenges
Kasim Sumaina in Abuja
Founder of Medicaid Cancer Foundation (MCF), Dr. Zainab Bagudu, has decried the late detection of cancer cases in the country.
Bagudu, while attributing early detection of cancer as vital in preventing the disease in the country, noted that most cancer cases in Nigeria are detected at late stages when there is 5% cure rate while in developed countries, it is detected early at stage 1 and 2 which has a 95% cure rate.
She made this known in Abuja, during the 5km awareness campaign tagged, "Walk away cancer" aimed at sensitising people on the different preventive measures and detection of the disease.
Bagudu who is also the wife of the Kebbi State Governor, disclosed that women always bear the brunt of any health situation because they are not financially able to treat themselves especially when it comes to breast and cervical cancer.
According to her, "Because of the financial challenges affecting the women folk, we are setting an example for Nigerian women to survive regularly, and also raising funds for indigent cancer patients for diagnosis and screening mostly in the rural areas."
She said: "This advocacy and awareness walk on early detection and prevention of cancer, is to bring it to the knowledge of the public the need for early detection of cancer cases.
"This is why we also want to make a case for cancer in the Universal Health Coverage (UHC) as well as the inclusion of cancer treatment in the National Health Insurance Scheme (NHIS) due to its expensive nature of treatment."
She hinted that the wife of the president and all the African first ladies are all joining forces for the cause to ensure that from the international body, policies on cancer are well articulated.
She revealed that Nigeria stands to benefit from her nomination into the Union for International Cancer Control (UICC).
Speaking in similar vein, First Ladies of Kogi and Osun State, Rashida Yahaya Bello and Sherifat Aregbesola, respectively also expressed their readiness to replicate the campaign especially at the grassroots in their various states.
Earlier in his remarks, Kebbi State Governor, Abubakar Atiku Bagudu, said cancer also degenerates when it is not detected early and that the initiative became a huge success with the support of the federal government, the entertainment industry, civil societies, Nigerian Cancer Society and sporting organisations.
He said: "We are all aware that cancer is a killer disease that is why we are gathered here to sensitise people and advocate that it be included in the National Health Insurance Scheme (NHIS)."