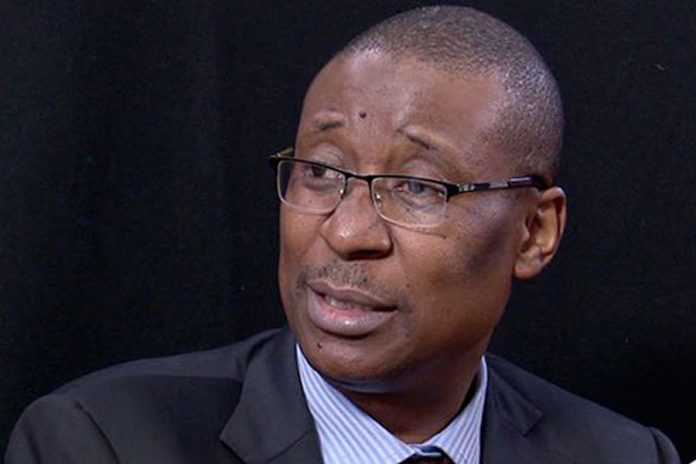 By Oghenevwede Ohwovoriole in Abuja

The Minister of Industry, Trade and Investment,  Dr.  Okechukwu Enelamah, has commented Huawei Technologies Company Nigeria Limited for sponsoring 10 Nigerian undergraduates students to China for a two-week training in preparation for an ICT competition in South Africa.
The minister expressed appreciation on behalf of the federal government to Huawei Technologies in partnering with the ministry in the area of human and institutional capacity development and also in promoting technological innovation, knowledge transfer and ICT infrastructure development.
 He said Nigeria and China have a mutually-beneficial relationship, which is being nurtured.
 Advising the beneficiaries before they travelled , the minister said: "The future belongs to the younger generation and you should embrace this opportunity given to you to develop yourselves in the ICT industry to enhance your contribution to the development of Nigeria."
 In his speech, the Managing Director of Hauwei Group in Nigeria, Mr. Tank Liteng, disclosed that the training and ICT competition is being sponsored by the company through the "Seeds for The Future" programme.
Huawei donated telecommunications equipment worth over an N100 million to the Digital Bridge Institute for it to fully train telecommunications engineers on practical installation and maintenance.
 Liteng stated that through the Seeds for Future and ICT academy, Huawei has tried to enhance knowledge transfer and talent growth in Nigeria.
Present at the event were: Huawei's Deputy Managing Director, Mr. Kelvin Yangyang, Sales Director, Nihinlola Fafore, and the 10 beneficiaries.
The beneficiaries include: Ogbonna Vitalis, Nduaguba Kingsley and Udoka Jane from the University of Nigeria Nsuka; Osemeke Jeremiah, Abandy Roosevelt and Ikeh Sunday Obinna  from the University of Benin, Muktab Ridwan-Bayero University, Ugheoke Anthony-University of Port Harcourt;  Ibrahim Suleiman Ibrahim- Ahmedu Bello University and Adumike Kaechukwu of Cloud Exchange Technical
Seeds for the Future is a global Cooperate Social Responsibility flagship program for Huawei and it is the company's most heavily invested programe.
In another event in Abuja Huawei technology group donated telecommunications equipment worth over N100m to the Digital Bridge Institute (DBI), Abuja.
 Mr. Uwazie Kingsley who presented the equipment to DBI on behalf of the company, said  they are donating  customized equipment for government to train manpower.
The Administrator of the Institute Dr. Ike Adinde who was full of appreciation and  said, "Sourcing equipment has never been easy but with what Huawei has done by donating these equipment; we are very happy as these equipment will help us to have practical experience in all our training programmes."