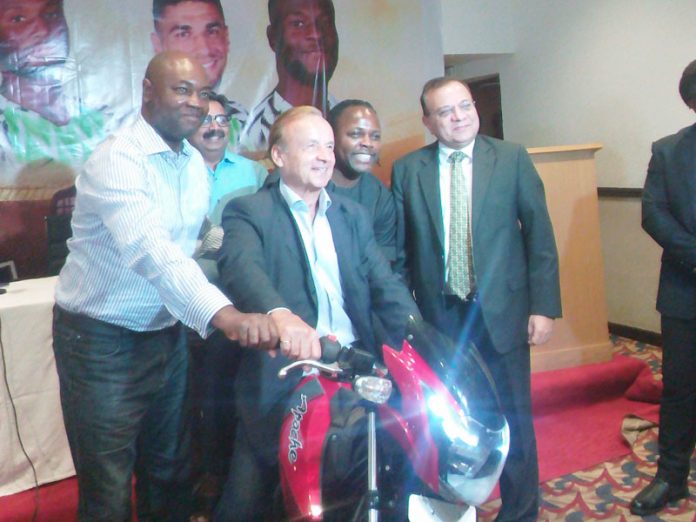 Managing Director, Simba Group TVS, Vinay Gaovea, has described football as a unifying factor that Nigerians relates with conveniently, assuring the Nigerian Football Federation (NFF) of its support and partnership.
This is as the company donated motorcycles to some Super Eagles' players and the coaching crew at a dinner held recently in Lagos.
According to Gaovea, the essence of the partnership is to celebrate talents and union between Simba Group and the football body.
"We search out for talents in this country and give them what they require to achieve their goals. We will continue to support the great game of football, which is popular in Nigeria. Sports brings people together," Gaovea said.
He further expressed that even Nigerians in the Diaspora are excited when they relate with football."
Reacting to the gesture, Super Eagle's coach, Gernot Rohr, praised the company and the partnership adding that he is enjoying the country with a promise to continue to develop young players and give them opportunities.
He said: "Simba Group gave me this motorbike as the partner of NFF. I really thank them for this. I am happy to be here. It was a warm welcome from them".
Rohr said he feels like a Nigerian already and he enjoys local delicacies. "We are like a family here in this team. The Super Eagles team and I are doing well. We have young players in this team."
While assuring the gathering that the players and the personnel would come for their motorbikes, he said he would ride it first to ensure it is good for football.