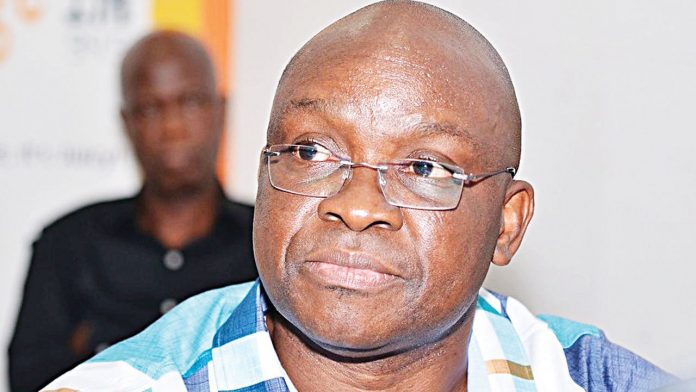 Nothing stops me from meeting the deadline for the submission of this column which is every Wednesday morning. The only thing that has ever stopped me was a very infrequent call from the Duchess to appear in the other room immediately. I dropped the laptop and ran o. You know if I miss this one na till after 2019 elections be that and woe betide me if Sanwoolu does not emerge, then na famine for four years.
But today as a mark of honour and great respect, I have delayed the writing and submission of this column until the bail hearing, making it the very second time ever this is happening. They said they adjourned the bail hearing to today Wednesday and I realized that I had to wait so that I can comment. Oluwa o, they have set bail at N50million with two abi three sureties.
We praise God o even though I will not be able to stand surety as you can see what my good friend Senator Abaribe is going through with that boy who jumped bail only to go and be wearing white bed sheet and be kissing wall in faraway Jerusalem. I am sure it would not be very difficult to get surety as the ekun that you are. .
I hope there will be small party in Magodo, please don't fail to invite me o and lest I forget, the arduous task of delivering the South west at the next elections is still on your square shoulders. I trust you and welcome home.