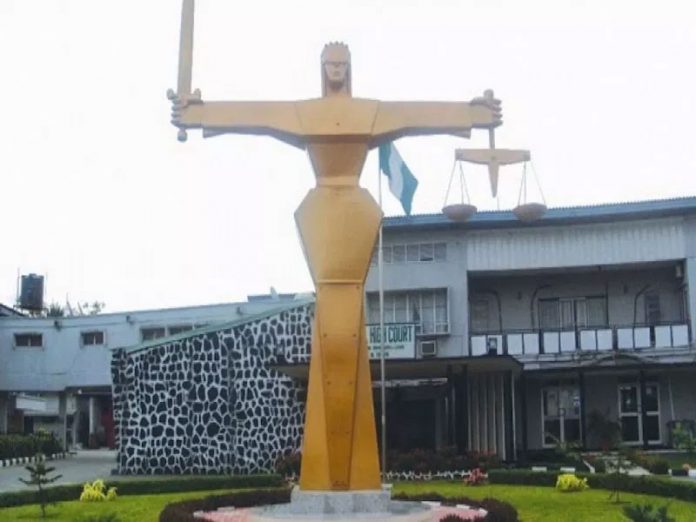 Laleye Dipo in Minna
A victorious candidate in the recently conducted House of Representatives primary election for Magama/Rijau constituency of Niger State, Alhaji Jafaru Ilyasu, on the platform of the All Progressives Congress (APC) has protested his substitution with Shehu Salleh who did not contest the election.
Ilyasu has therefore vowed to use all legal means including seeking redress in the law courts to reclaim "my mandate".
His supporters also in their hundreds stormed Minna Saturday from their constituency to protest what they described "as illegal and ungodly act".
The latest development has added to the confusion that has plagued the ruling party in Niger State since the conduct of the primary election.
Another victorious senatorial aspirant, Alhaji Sani Musa (313), whose candidacy was substituted by the serving Senator David Umaru had also threatened to seek redress in court while another serving Senator Mustapha Sani, who reportedly lost the primary election but was not given automatic ticket like the others, had resigned from the APC.
Ilyasu said he had already assembled a team of lawyers to begin the legal battle to reclaim what he described as "my stolen mandate, the legal battle will start this week".
A statement by the contestant made available to the press in Minna Sunday claimed that the party substituted the aspirant's name with that of Hon. Shehu Saleh Rijau (Slow) at the point of submission of candidates' lists to the Independent National Electoral Commission (INEC) in Abuja.
The interesting fact, the statement alleged, was that "Shehu Slow did not purchase the expression of interest and nomination forms to seek for this particular position from the party. He only collected forms to contest for the senatorial ticket which he contested and lost".
"This in itself has disqualified him from the contest for the House of Representatives ticket," the aspirant declared.
>
> "As far as Magama/Rijau Federal constituency is concerned, Shehu Slow only purchased the form to vie for the zone's senatorial seat; and was floored at the primary election. I wonder how and what miracle was performed to enable him reap the benefit from where he did not sow."
>
> He warned the national secretariat against doing anything that would tarnish the image of the party because "I have heard that some people are trying to collect form for him to fill through the back door, this must not happen".
>
> "We will fight this injustice to the last. We left the PDP because of injustice, we cannot now come and suffer the same injustice in a party that preaches change," he said.
Describing the development as "daylight robbery and a most unfortunate act" Ilyasu said "the only way to peace is for me to get my mandate back."
The APC in the state has refused to comment on the series of substitutions made and had directed reporters to the National Working Committee (NWC) of the party "which submitted the list of candidates to INEC".