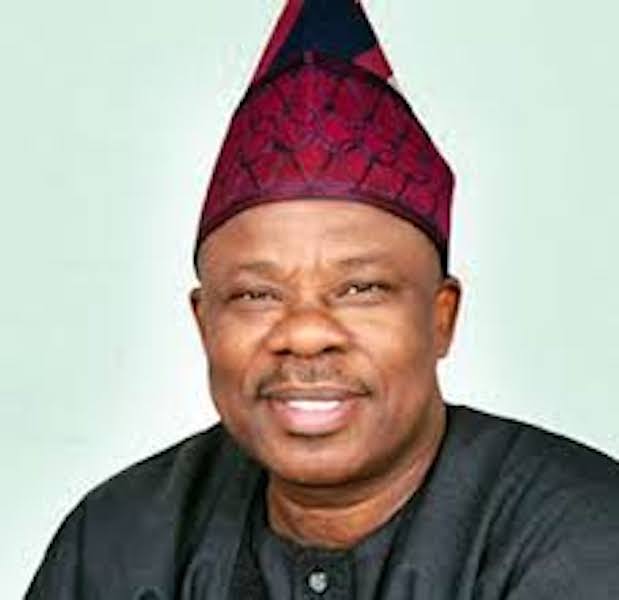 Kayode Fasua
A forum of the All Progressives Congress (APC) stakeholders under the aegis of Internal Democracy Advocates (IDA) at the weekend told Ogun State Governor, Senator Ibikunle Amosun not to blame the APC National Leader, Asiwaju Bola Tinubu and former Ogun State Governor, Chief Olusegun Osoba for his failure.
The forum, a purely political pressure group within the ruling party, described the failure of Amosun to produce a successor through the APC governorship primaries as self-inflicted, noting that he "is a victim of the law of Karma."
In a statement by its National Coordinator, Mr. Oluseyi Olukoju, the forum described a statement credited to Amosun that his preferred governorship candidate, Abdulkadir Akinlade, would read next year's budget in the capacity of a governor, as "most irresponsible and pitiable tell-tale signs of inner confusion."
The forum, therefore, warned Amosun "to desist from making reckless statements against the APC national leader and Osoba over the outcome of the state's primaries.
"For once, Asiwaju Tinubu and Aremo Osoba have not uttered a single comment in retaliation since the governor has been throwing tantrums," the forum observed.
The noted that free and fair governorship primaries had produced Mr. Dapo Abiodun as the Ogun APC candidate, noting that Amosun "should go borrow a leaf from the Lagos State governor, Mr. Akinwunmi Ambode, who himself lost a primary election and conceded defeat; not that his candidate lost."
The forum said, "We cannot but laugh aloud and at the same time express great pity at the recent conducts of Ibikunle Amosun, simply because his preferred candidate, Abdulkadir Akinlade, failed to win the governorship primaries.
"Without doubt, Amosun's plight is self-inflicted and an inexorable justice of the law of Karma. Has he forgotten so soon how he, in collusion with Nasir el-Rufai of Kaduna State and Rotimi Akeredolu of Ondo State, thwarted the will of Ekiti APC by making the primary election to favour current Governor Kayode Fayemi who did not declare for governor until about two months to the primary election?
"They arm-twisted the normal run of healthy party relationship and brought in Fayemi at the last minute and we all know what happened during the primaries; a thing that has fractured the APC in that state up till today.
"Same way, the governor should be grateful to the Almighty that through the law of Karma, he has redeemed his sin with the failure of his candidate, Akinlade, and he should embrace Abiodun who is the people's choice.
"By saying Akinlade will read next year's budget is most irresponsible and pitiable tell-tale signs of inner confusion. Amosun should borrow a leaf from Governor Ambode who himself lost a primary election and conceded defeat; not that his candidate lost."
It, however, called on Ogun people to vote en masse for Abiodun, noting that the party members had put forward its best hand, "who is tested and trusted."
The IDA also stated that it had set out to mobilise campaigns for the re-election of President Muhammadu Buhari, "whose performance in terms of infrastructure, prudence and diligence, is unprecedented."