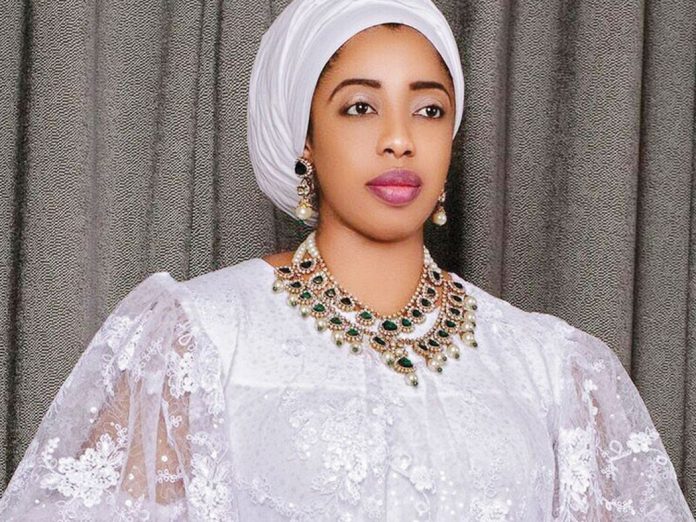 It seems Queen Zaynab Otiti-Obanor, ex-wife of the Ooni of Ife, Oba Enitan Adeyeye Ogunwusi, has imbibed the sense in the words of the late Indian activist, Mahatma Gandhi that "The weak can never forgive. Forgiveness is the attribute of the strong." Immediately the news broke that the royal father had taken a new wife, Shilekunola Moronke Naomi, not a few had looked in the direction of Queen Zainab, whose marriage with the Oba crashed over a year ago.
However, she shocked many when she took another turn and rather congratulated the respected monarch and his new wife.
Explaining why she rejoiced with the royal family, she sought recourse in John Connolly's words that "It was once said that there is nobility in compassion, beauty in empathy, and grace in forgiveness."
This has further proven that the fair-complexioned lady seems to have put the doleful experience behind her and moved on.
Although, she is yet to be romantically linked with any other man, she is a happy woman. 
She has been busy globetrotting, meeting new people and running her business.