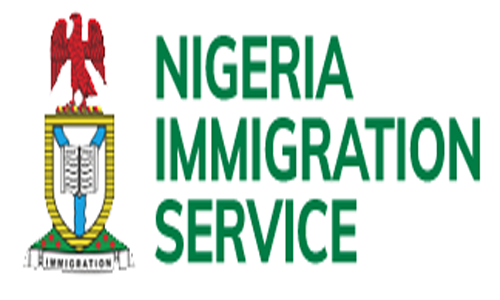 By Chinedu Eze
The federal government has introduced strict punitive measure against foreigners who overstay their visa approved days in the country.
Depending on the number of days, foreigners who breach visa deadline may pay from $200 (N72, 000) to $4000 (N1.8million) as sanctions for attempting to beat the system.
Inside Nigerian Immigration Service (NIS) sources confirmed to THISDAY that this policy has been implemented by the Ministry of Interiors, which also expects to generate huge revenues for the federal government.
For effective implementation of the policy, the federal government has ceded to Concec Limited the concession to generate money from this policy and since the implementation as approved, THISDAY learnt that foreigners travelling outside the country and those still staying have paid to legalise their stay in Nigeria.
"This policy has been implemented and it is not a secret. It is even on the notice for everyone to see. But Nigerian Immigration Service is not directly in charge; a company known as Concec Services Limited is in charge, though it is under Immigration. So this is punitive measure but if you wish to regularise you stay you pay for it. It is stated in clear terms," Immigration official told THISDAY.
So government through the Ministry of Interior is using this new regime to monitor the movement of foreigners, but the new policy does not involve visitors from ECOWAS nations.
A document recently signed by the Permanent Secretary, Ministry of Interior and made available to newsmen indicated that a foreigner would be adjudged to have overstayed in the country if he exceeded the number of days approved for him in the visa he obtained from Nigeria.
The document, which was obtained from the Ministry, indicated that a non-ECOWAS visitor who intended to stay in Nigeria for a period exceeding 56 days, but not beyond 90 days aggregate would be sanctioned with a fine of $200 or the naira equivalent.
For a non-ECOWAS visitor who stayed in Nigeria beyond 90 days, but not exceeding 180 days aggregate would be sanctioned with the sum of $1000 or its naira equivalent.
Besides, any non-ECOWAS visitor who intended to stay in Nigeria or who stayed for a period exceeding 180 days, but not beyond 365 days aggregate in the country would pay to the government the sum of $2000 or its equivalent.
Also, any non-ECOWAS visitor who overstayed in the country without authorisation or regularisation would pay penalty equivalent of $4000.
Informed source has revealed that several foreigners especially from China, Malaysia and Indonesia had been sanctioned by the government for violating the orders.
The official who spoke to THISDAY said, "The federal government had to introduce this new regime in order to checkmate foreigners who abuse visas granted them by the government. It was discovered that some of them intentionally overstay in Nigeria without regularising their papers. This, the government will not agree with and will do everything humanly possible to stop such abuse.
"However, in order to prevent corruption or leakages in the system, the government gave out the concession to a firm, Concec Services Limited, which liaises with officials of Immigration at various points for the remittance of the sanction fee. What the concessionaire does is that it issues them a sanction ticket, which the visitor pays to a particular bank. So far, the regime is free of any corrupt practices and our men at various stations are cooperating with the officials."