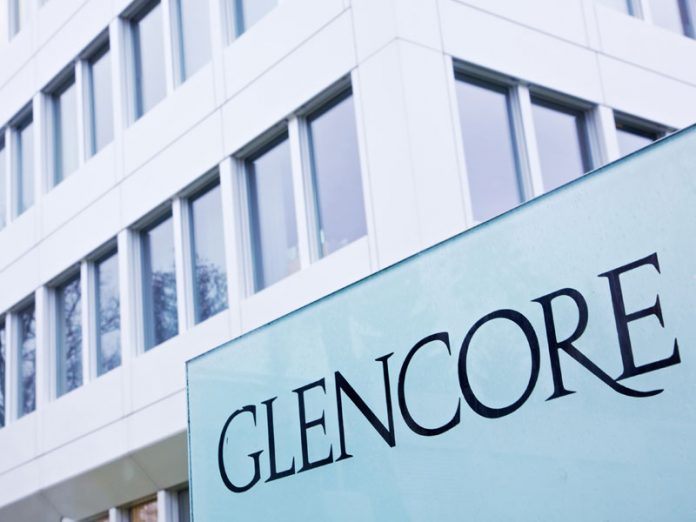 • Two ex-Afren executives convicted over Nigerian deals
Ejiofor Alike with agency reports
The US Department of Justice is seeking documents from Glencore about intermediary companies that the commodities firm has worked with in Nigeria, the Democratic Republic of Congo, and Venezuela.
This is coming as two former executives of collapsed oil firm, Afren Plc, were wednesday convicted of fraud and money laundering offences relating to a $300 million business deal in Nigeria, according to a statement by the UK's Serious Fraud Office (SFO).
The Swiss-based Glencore, a major exporter of Nigerian and Venezuelan crude oil, was among the 50 local and international oil traders that won NNPC's crude oil lifting contracts that would run from July 1, 2018 to June 2020.
Each of the 50 companies would lift 950,000 barrels of crude oil in the two-year contracts.
Glencore said on July 3 it had been subpoenaed for documents relating to its business in Nigeria and the other two countries, sending its shares down 13 per cent and leaving investors to guess about the direction of the investigation.
The Switzerland-based firm had said the subpoena related to compliance with the United States Foreign Corrupt Practices Act and money-laundering statutes but did not indicate the Department of Justice was focused on intermediaries or give further details.
The US Foreign Corrupt Practices Act makes it a crime for companies to bribe overseas officials to win business.
Glencore, which said on July 11 that it would cooperate with the US authorities after receiving the subpoena, declined to offer additional comment for this article. The Department of Justice declined to comment.
A source, who was familiar with the Nigerian element of the probe, told Reuters that the Department of Justice wanted Glencore to hand over documents related to associates of former Nigerian oil minister, Mrs. Diezani Alison-Madueke.
The US authorities are investigating alleged bribery of the former minister and alleged money-laundering by her associates.
An unnamed lawyer for Alison-Madueke requested Reuters to send questions by email, but did not respond when that email was sent.
The Nigerian government also referred requests for comment to the Attorney General of the Federation and Minister of Justice but he did not respond to requests for comment.
In a related development, two former executives of collapsed oil firm Afren were yesterday convicted of fraud and money laundering offences relating to a $300 million business deal in Nigeria, the UK's Serious Fraud Office (SFO) has said.
According to UK's SFO, former Afren Plc, Chief Executive, Osman Shahenshah and former Chief Operating Officer, Shahid Ullah received more than $17 million and laundered $45 million, some of which was used to buy luxury properties in Mustique and the British Virgin Islands,
Shahenshah and Ullah created shell companies and agreed a side deal with one of Afren's Nigerian oil partners from which they would benefit, without the knowledge of Afren's board, the SFO added.
"Instead of acting in their company's best interests, they used Afren like a personal bank account to fund an illicit deal, with no regard for the consequences," Director of the SFO, Lisa Osofsky, said in a statement.
The men, who did not enter a plea, were found not guilty at Southwark Crown Court on a separate charge relating to a management buyout of another of Afren's business partners.
Shahenshah's solicitor did not immediately respond to a request for comment, while Ullah did not immediately respond to a request for comment via LinkedIn.
The criminal investigation began in June 2015 following a self-report by Afren, while the defendants were charged with four offences in September last year.
Afren sacked Shahenshah and Ullah after an independent review in 2014 found evidence of "gross misconduct.".
The company's shares lost nearly all of their value after being hit by a slump in oil prices, the dismissal of the executives and the absence of proven or probable reserves at an oilfield in the Iraqi Kurdistan Region.
Afren went into administration in July 2015 after failing to secure support for a refinancing and restructuring plan.