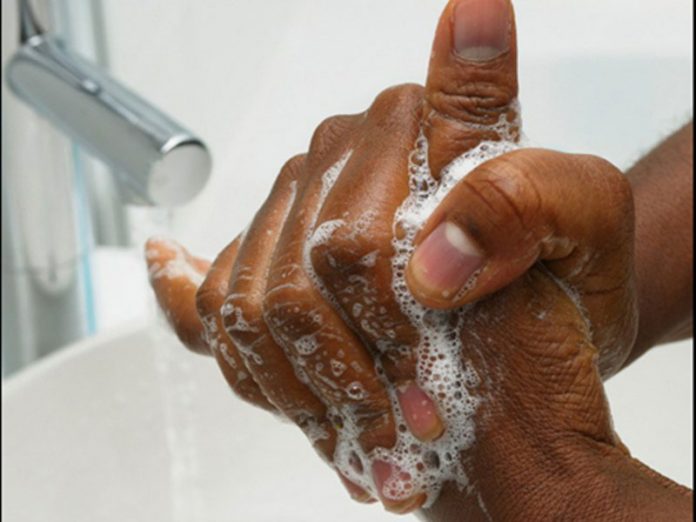 Mary Nnah writes that the commemoration of the annual Global Handwashing Day held on October 15, has again brought to the fore the need for Nigerians to imbibe the culture of handwashing as an imperative for the prevention of diseases
The Global Handwashing Day marked every 15 October, is a global advocacy day dedicated to increasing awareness and understanding about the importance of handwashing with soap as an effective and affordable way to prevent diseases and save lives. It is usually an opportunity to design, test, and replicate creative ways to encourage people, especially children, to wash their hands at critical times.
The theme for this year's commemoration, "Clean Hands – a Recipe for Health", focused on the links between handwashing and food – including food hygiene and nutrition.
The theme portrayed the fact that handwashing is an important part of keeping food safe, preventing diseases, and helping children grow strong. It also served as a reminder that handwashing with soap is a vital part of cooking, eating and feeding others.
To this end, Saponaria Industries a fast moving consumer products company with an array of market leading brands across personal care, home care, beauty and cosmetics categories, took the handwashing campaign to the Ilupeju Primary School, in Lagos, where it sensitised the children on the need to wash their hand regularly with soap and water.
The company also distributed its Sanitol brand of cleansing products – soaps and hand wash – to the children and to the school at large. This was in a bid to inculcate in the children the habit of washing their hands as often as they can.
Speaking during the exercise, the Managing Director, Saponaria Industries Nigeria Limited, Ashish Misra, said handwashing with water and soap is a 'do-it-yourself' vaccine because with just water and soap, handwashing cuts the incidence of diarrhoea by nearly half.
Misra explained further that the purpose of the exercise was to inculcate among the children, teachers and their families the handwashing habit, while underlining the importance of washing hands with soap and water as a way of reducing illnesses and halting the spread of diseases.
Calling on Nigerians to take advantage of the annual Global Handwashing Day, Misra enumerated ways in which people could improve on their personal hygiene.
"Wash your hands with soap at critical times, especially before eating, cooking, or feeding others; model good handwashing behavior and remind and help others to always wash their hands before eating", he noted.
Speaking further, he said, people should establish places to wash their hands in the household, communities, schools, workplaces and in health facilities as well as promote effective handwashing behaviour change in research, policy, programmes and advocacy."
Stressing that inadequate sanitation is a major cause of disease worldwide, Misra noted, "we at Saponaria Industries believe that improving sanitation in Nigeria will have a significant beneficial impact on health across households and communities.
"Therefore, we are committed to helping build better awareness in the community to drive home the need for good hygiene and sanitation. Our Clean Nigeria Initiative is a multi-pronged mission that is founded on a strong sense of corporate social responsibility and manifests in several ways."
Misra disclosed that the Ilupeju Primary School in Lagos was the second school the company has visited within the last two months, adding that it hopes to cover at least 500 schools across the country during the period of one year.
Emphasising on the significance of the Global Handwashing Day, he said, "October 15 is a global advocacy day, which looks to inculcate the habit of using water and soap for the cleaning of hands. Inadequate hand washing is one of the simplest and most effective ways to spreading diseases and illnesses.
"Phones, computers and other devices have bacteria causing diseases. The way we prepare food and use the bathrooms may also cause bacteria to breed in our bodies. So we are basically communicating the idea of clean hands and the use of soap and water as prevention to diseases. We hope that these small steps will go a long way to help attain disease prevention and a healthy Nigeria, which is our interest.
"While we are a business entity, we believe that if we share, communicate and inculcate these habits among young Nigerians, it will be good for their health, the economy and also good for our business," he noted.
Reinforcing its commitment to reduce diseases caused by bacteria, the company, Misra said, has remained consistent in its initiative to ensure one million students across Nigeria imbibe the culture of washing their hands regularly in a bid to reduce diseases.
He explained further that with the Sanitol range of soaps, handwash and hand sanitisers, the company wishes to place Sanitol products in at least 100 schools over the next six months and educate teachers and children on the far reaching benefits of a simple act of washing hands with soap and water.
"Keeping hands clean through improved hand hygiene is one of the most important steps we can take to avoid getting sick and spreading germs to others – and stop the spread of many diseases. Many and conditions are spread by not washing hands with soap and clean, running water," he said.
The Sanitol range of products, Saponaria's Managing Director, revealed further, is available in regular Medicated, Aloe Vera and Cool variants, adding, "personal hygiene and sanitation has to be a focus for both Nigeria and Saponaria. People must know that washing hands with soap and water is the first line of defence against disease and illness".
The Million Clean Hands programme, he said will target schools in lower income communities so that the Sanitol product and message reaches the most vulnerable group of people. "We own some of the most sought after brands catering to a cross-section of consumers. Today, Zenta, Sanitol, Kampe, Riya, Brite dish wash and Power toilet cleaner are category leaders with a strong brand loyalty across Nigeria's socio-economic classes.
"Washing your hands properly is one of the most important things you can do to help prevent and control the spread of many illnesses. Good hand hygiene will reduce the risk of things like flu, food poisoning and healthcare associated infections being passed from person to person", he added.
Head Teacher, Ilupeju Primary School, Evelyn Omokhaye, commended the initiative, adding that the children will be more conversant with the habit of hand washing
"With the availability of sanitisers and washing materials provided by Saponaria, it will perfect the habit of hand washing practice we have in the school already. The advice I have for the children is that they have to make good use of what have been given to them. Anytime they go out to play, we will always remind them to wash their hands when they get back," Omokhaye added.