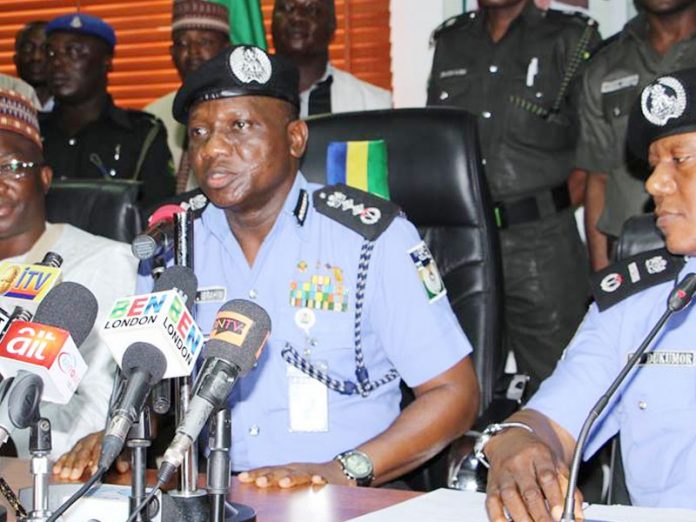 David-Chyddy Eleke in Awka
The Inspector General of Police, Mr, Ibrahim Idris, has refunded the sum of N6million extorted from an Anambra businessman, Mr. Ugochukwu Oraefo, by operatives of the Special Anti-Robbery Squad (SARS) after he was allegedly abducted in May this year.
The executive director of International Human Rights and Equity Defence Foundation (I-REF), Justus Ijeoma, stated this to journalists during in Onitsha wednesday.
Ijeoma, a human rights lawyer had petitioned the IG through IREF, a human rights group, over the abduction of Oraefo by three operatives of SARS from Anambra who refused to disclose to him his crime, but asked him to pay the sum of N20million before he could regain freedom.
Ijeoma said :"The victim was locked up for six days and heavily tortured by the operatives who did not disclose to him his offence, but merely asked him to pay the sum of N20million to regain freedom or be killed.
"On the fifth day of his detention, the operatives carried out what could be termed as mock execution on him. They blindfolded him and drove him for a period of three hours, then they got to a spot which he suspected to be somewhere around Edo State.
"They showed him a borough pit and told him he would end up in it. The commander told his men to position themselves and shoot at him (Oraefo) when he orders so. Oraefo was asked to move towards the pit and not to look back. The operatives shot but not at him and he fell and fainted, thinking he had been killed."
He said it was after the mock execution that the victim went into negotiation with them and finally paid N6million before he was released.
Ijeoma said his group petitioned the IG in July and "As I speak to you now, they have paid back the sum of N5.98million, while N20,000 was kept back for a reason we do not know.
"The reason we are briefing you today is however, because as we speak, despite overwhelming evidence against the officers, no sanction has been meted out to any of them and all are still in their previous posting.
"We urge the police authorities to expedite action on the investigation process and action taken against those found culpable to serve as a deterrent to others," the group stated.
Ijeoma regretted that despite efforts to reform the police, the force has remained rotten, as the 'ransom' extorted by the errant operatives was delayed unreasonably by officers at the force headquarters after it was recovered, as they tried to keep back part of the money, despite the pressure mounted by the group.