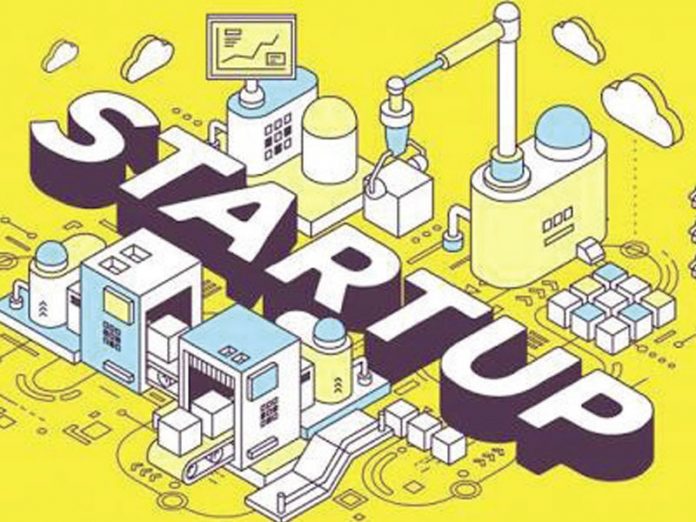 The Lagos Innovates, an initiative of the Lagos State Employment Trust Fund, will further empower start-ups in the state, writes Emma Okonji
Lagos Innovates, an initiative of the Lagos State Employment Trust Fund (LSETF) was designed by the Lagos State government to support the growth of Africa's most exciting startup ecosystem. Through LSETF, the Lagos State government is deploying a set of programs aimed at making it easier to build a successful tech startup in Lagos.
Lagos Innovates was designed to help the very best founders and start-ups by facilitating access in four major areas such as facilitating high quality workspaces and infrastructure, learning, early stage investment capital and investor and peer networks.
Its programmes, which are open to all innovation-driven enterprises that are less than three years old and based in Lagos, have been able to support several tech start-ups who are in need of government support to address the issues of funding that has retarded the growth of start-ups in Africa, Nigeria inclusive.
Through the initiative, workspace vouchers and loans are given to beneficiaries, including event sponsorship for beneficiaries.
Although several start-ups have benefited from the initiative, the most recent were Liferithms and TechGen Africa who shared their experiences.
Liferithms is one of Nigeria's start-ups that developed Kairos Krunch app, a human capital development app that is built around business intelligence, used for the tracking of employee's useful time during office hours.
Developed by Olu Ogunlela and his team, the app is used for data generation and analysis to help organisations have idea of the number of hours each employee puts at work on a daily basis, designed to help employers make informed decision about the productive hours of their staff members.
The app provides data on what each employee is doing with his or her time during office hours.
Though still in the prototype stage, over 150 users are already on the app and 30 of them are paying to use the app while others are still using it for free.
TechGen Africa, another beneficiary of the Lagos Innovate programme, is a tech startup founded by Sodiq Ade Balogun. TechGen Africa is a platform to groom tech innovators in the area of coding and software application development, targeted at developing African skills in technology development, through creativity and innovation.
According to Balogun, the platform is used to teach students in primary and secondary schools, how to code and how to apply coding skills is addressing specific challenges.
"We organise computer coding training for Africans and we have trained several thousands of students since TechGen Africa was launched last year. We have had Blockchain training for students in Nigeria and Kenya. The essence is to take computer studies to schools and we do organise computer coding competition for students from time to time," Balogun said.
The Benefits
Liferithms and TechGen Africa got enlisted into the Lagos Innovate programme organised by Lagos State Employment Trust Fund as beneficiaries of the programme. Each beneficiary gets a monthly voucher of N20,000 for a period of six months. The money is meant to assist them on further training and development on their existing apps. It will help them to embark on further research on their apps in order to upscale their apps and commercialise them.
Within the six-month period, the beneficiaries are expected to enrol with any technology hub where they would have workspace to further develop their apps and ideas, and also have the opportunity to meet with other tech start-ups they could share ideas with.
They will also have the opportunity of meeting mentors and seed investors who may be interested in their app and volunteer to either mentor them further or sponsor their apps to attain commercial status in the open tech market.
Experience
According to Ogunlela of Liferithms, he enrolled with Workstation in Lakki, Lagos, one of the tech startup space in Lagos, immediately he got his N20,000 monthly workspace voucher for a period of six months.
He said the experience of his team at the Workstation technology start-up space, had been awesome in the last four months since he enrolled.
He said his team has been exposed to the lasted technology facilities at workstation technology hub, which has 24 hours electricity and internet connectivity as well as conducive work environment to brainstorm on their project and app.
"Aside work facilities, there are facilities for extra-curricular activities like sports equipment and rest rooms where one could relax, take his or her bathe and get refreshed to continue work.
The experience has been good because it has exposed me to other start-ups whom I share ideas with and I have been opportune to meet mentors at the tech space who have helped me to reshape my thinking and ideology," Ogunlela said.
He added that the Lagos Innovate programme has helped him to reduce cost in acquiring additional skills and in getting to work in technology hub with standard facilities, which would have cost himself and his team a whole lot of money.
For Balogun of TechGen Africa, he said he got to know about Lagos Innovates when he attended the Oracle entrepreneurial programme in Ikoyi, Lagos, where a staff of LSETF was on ground to talk about the opportunities that Lagos Innovates offer. He became interested and applied online and he was invited, interviewed and enlisted as one of the beneficiaries.
According to Balogun, he had to enrol with Venia Hub in Lekki, Lagos, since he lives in that axis "and in the past few weeks I have been opportune to work with the facilities at Venia Hub and I can say with confidence that the experience has been very good and encouraging.
I have meet with other start-ups in the Venia Hub technology workspace and I have equally met with mentors who are ready to guide me in further developing my skills in computing," Balogun said.
He added: "infrastructure at the Venia Hub technology workspace is of quality standard and I believe it will help me to further network with several startups in the work space.
"People are excited about getting computer knowledge in coding and the skills I will acquire from the hub, will help be become more innovative in teaching students through the TechGen Africa initiative."
Speaking about the value of the leaning experience at the Huns, Balogun said: "At Venia Hub, there are facilities and there is the opportunity to network with other start-ups who are in that workspace to share ideas on what we are doing and learn more from each other. It will expose me to lots of skills which I did not have before.
Future of tech startups
According to Ogunlela: "The start-up ecosystem is growing in Nigeria and we have several startups that are developing apps that address specific issues.
"The major challenge of tech start-ups is funding and what Lagos State is doing with Lagos Innovate, is taking away the cost of training and networking from us and helping us to do more in the development of apps, which is currently driving global development."
Balogun, said at the end of the six months intensive training at Venia Hub, he would upscale his tech start-ups business, make it commercially viable and get closer to the world, based on the additional knowledge that he would acquire.