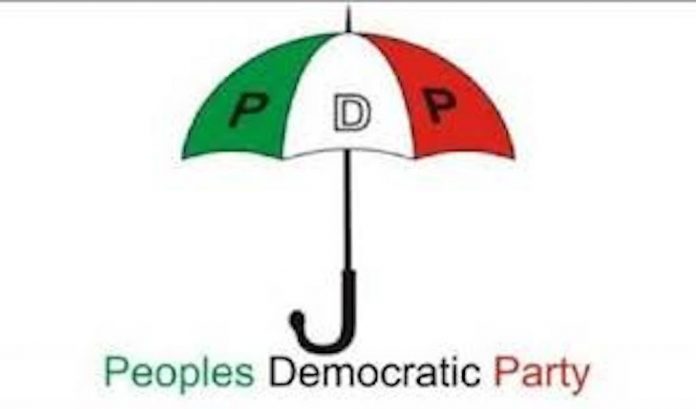 Hammed Shittu in Ilorin
The Kwara State chapter of the Peoples Democratic Party (PDP) yesterday said President Muhammadu Buhari and the All Progressives Congress (APC) should wait to accept their imminent defeat in the 2019 governorship election in the state.
The PDP noted that the directive given to the APC by President Buhari to take over the mantle of leadership in the state is a dream in futility.
The party in a statement issued in Ilorin yesterday signed by the state Publicity Secretary, Mr. Tunde Ashaolu, stated that "President Buhari should be more worried about the killings going on in different parts of the country and other pressing issues confronting the country rather than get fixated on the tall dream of APC taking over power in Kwara State."
The party spoke against the backdrop of the outcome of a meeting with the APC governorship aspirants in Abuja last Monday by President Buhari where he gave them a matching order to ensure the takeover of the state from PDP and Senate President, Dr. Bukola Saraki, in 2019 general election.
According to the statement, "As a responsible and compassionate party, we enjoin the APC-led government to urgently address the insecurity in the country rather than dissipating its energy to cause unrest in a peaceful state like Kwara. "The senseless killings in Kaduna, Plateau, Benue, Borno States and in other parts of the country are unacceptable and must stop immediately.
"The marching order by the president to the APC stakeholders to take over Kwara State is a reflection of the party's desperation to take control of the state at all cost and put it in captivity of the Lagos and Abuja cabals."
The statement added: "Also, we hope that the much publicised photo session the aggrieved Kwara State APC governorship aspirants had with the president yesterday at the Aso Villa will help in stopping the unrest and mayhem unleashed on the peace-loving people of Kwara State by these desperate politicians since the party primaries were held.
"As a party, we are confident that with the support of the good people of the state and on the basis of a free, fair and credible election, PDP will emerge victorious in the governorship election and other elections in the state.
"The PDP maintained that the only thing the APC is holding on to is to use the federal government might at its disposal to rig the election, like it did in Ekiti and Osun States governorship elections."
The PDP however stressed that "We are also aware of plans by the APC to import thugs to disrupt and manipulate the electoral process in the state. This was the same method the party employed during the supplementary governorship election in Osun State last month.
"However, we will never allow any form of rigging in Kwara State, and the good people of the state will stand to defend their votes.
"We also reiterate that the PDP under the leadership of the Dr. Bukola Saraki has over the years established a strong bond with the people of state, and is assured of their continued support and loyalty."