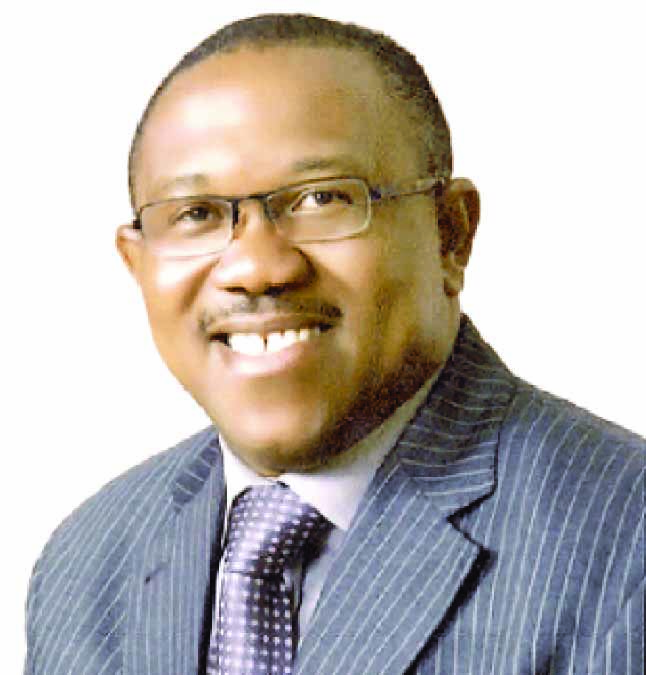 Northern Youth Leaders Forum (NYLF) has cautioned South East politicians to stop using Northern youths to fight Mr. Peter Obi, running mate of the Peoples Democratic Party presidential candidate, Alhaji Atiku Abubakar.
The NYLF leaders were reacting to the statement credited to Comrade Elliot Afiyo, which he claimed to have been issued on behalf of Northern youths.
Afiyo in the statement had called on Atiku to look for another running mate that would be acceptable to them, saying that they would not support Obi as his running mate for allegedly being anti North.
But a statement signed by the President of the group, Comrade Bajudu Joseph Mamman, its Secretary, Comrade Garba Ubala, and representatives from other states in the North, said Afiyo was not a member of the group and his name was not a Hausa name.
The statement from the group reads: "Our attention has been drawn to a protest visit to His Excellency, former President Olusegun Obasanjo, GCFR at Abeokuta by a youth group impersonating the Northern Youth Leaders Forum, against the nomination of former Gov. Peter Obi, CON, as the Vice Presidential candidate of the people's Democratic Party (PDP). Ordinarily we would wave off this impersonation as part of political intrigues we are aware of, but to mislead the nation by misleading a former president is unacceptable to us, therefore we cannot keep quite while our organisation is all over the media for the wrong reasons caused by people unknown to us."
The group alleged that on the 13th of October, 2018, some people who turned out to be Igbo leaders invited them to Fajumali Hotel and Resort at No. 7 Mayere road, Barnawa High cost, Kaduna and offered them N10 million to announce that Northern Youths had rejected Mr. Obi as Atiku's running mate.
The leaders of the group said it was their refusal of the offer, which was widely published on social media, that led to using impersonators for that purpose.
Leaders of the group said they were aware of the achievements of Obi as governor of Anambra and the support he gave to schools in the North, hence their support for him.
"We are 100% supportive of our brother, HE Atiku Abubakar, GCON and his running mate, Mr. Peter Obi and will work towards their victory which will hopefully reunite this nation and initiate healing across the land," the group said.