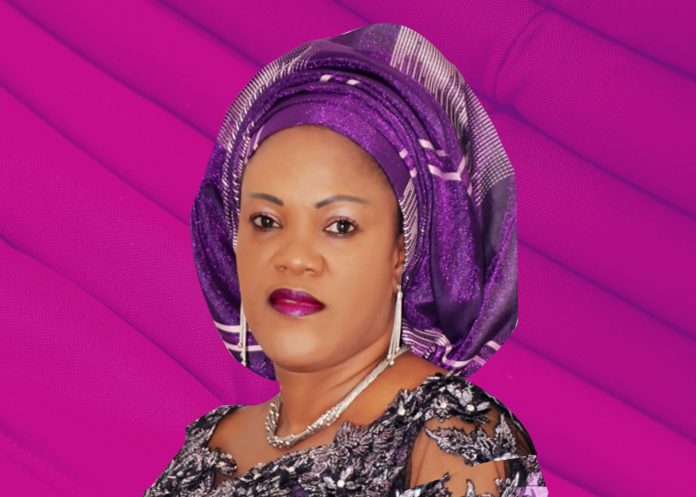 The wife of Enugu State governor, Mrs. Monica Ugwuanyi, has advised parents, especially mothers, to ensure proper immunisation of their children at designated hospitals to enhance their health status as future leaders.
Mrs. Ugwuanyi urged the women to document the process of the immunisation by ensuring that the doses given to their children were recorded in their cards and presented to doctors when they come for immunisation to avoid double dosage.
Mrs. Ogwuanyi, who gave the advice during the flag off of the first round of 2018 Maternal, New Born and Child Health week, held at the Enugu State University of Science and Technology (ESUT) Teaching Hospital (Parklane), Enugu, also advised the women to make it a point of duty to take their children to hospitals when they fall sick for proper treatment.
She appealed to them to keep their children and environments clean.
"Anytime you want to clean a child's mouth, wash your hands properly and make sure that the towels are clean. In case the towel falls down, drop it; children are very delicate and should be treated with care," she advised.
Speaking at the event, the Chairman of Enugu State Council of Traditional Rulers, Igwe Lawrence Agubuzu, applauded Governor Ifeanyi Ugwuanyi and his wife, Monica, for their passion and unceasing commitment to the provision of quality and affordable healthcare delivery and other democracy dividends to the people of the state.
The monarch lauded the governor's wife for the supporting role she had been playing towards the success of her husband's administration through her pet-project, UGO – Touch of Life Foundation, which he disclosed "has been assisting indigent members of the society in sourcing free medical services."
Also speaking, the state coordinator of National Primary Health Care Development Agency, Sir Philip Ugwueze, appreciated Governor Ugwuanyi for his philanthropic gesture that has assisted members of the society, especially the lowly and less privileged to overcome their challenges.
He enjoined the mothers to avail themselves of the opportunity offered by the governor and his wife and ensure that their children are properly immunised against killer diseases.
Earlier in his speech, the state Commissioner for Health, Dr. Fintan Ekochin, expressed delight that Governor Ugwuanyi's administration had continued to sustain the tempo of the immunisation programme in the state.
Ekochin said this was possible "because of the type of governor we have – a leader who ensures that good things are upheld while other good ones that were not present are also brought to the state."
He stated that because of the governor's commitment and unrelenting efforts in the health sector, child and maternal mortality had dropped drastically in the state.