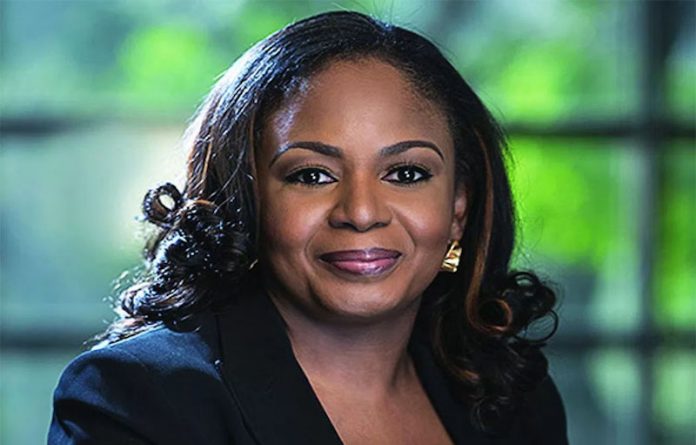 The Co-founder of the Tony Elumelu Foundation, Dr. Awele Elumelu, in this interview speaks about the forthcoming 2018 entrepreneurship forum of the Foundation. Obinna Chima provides the excerpts:
Why is that despite the intervention by the TEF, commercial banks and even the federal government through its various development finance institutions, we still have a lot of entrepreneurs, across the country still seeking for support?
We are doing as much as we can by ambitiously targeting 10,000 people across the continent. However, this journey must be a collective effort. We need the public sector to buy in as well as other stakeholders. So far, we have enjoyed pockets of support. The United Bank for Africa, for example, has been a proud supporter of African entrepreneurs. Recently, a partnership with French Agency, AFD, the Tony Elumelu Foundation and UBA was announced that will provide a risk guarantee framework and platform for entrepreneurs to access loans. More of these supports will enhance the business environment and ensure that we create a thriving place for entrepreneurs.
You said within the last four years, the TEF entrepreneurs have generated a lot of employment opportunities. Can you be specific on what impact some of these entrepreneurs have made within their communities?
I'll give a few. There is a young, passionate entrepreneur in Uganda. His name is Joel and he is into agriculture-related business. The interesting thing is that the land in Uganda is arid. So Joel invested in innovative ways of irrigating the land in Uganda. He has not only been able to do this, but he has also trained more people to do this. He grew 30 tonnes of onions on a one-acre area of land. I think it is amazing. More so, he was able to achieve it with the funding he got from the foundation.
And if come a bit closer to home, we have a lady called Nkem Okocha, she's one of our entrepreneurs. She has this business called Mamamoni. What she does which I'm sure a lot of people can relate with immediately, is – along the same line of these SMEs –reach out to rural women and provide them with support in generating loans for their small businesses. She set up the whole thing by herself, so these women get loans and they're able to improve their businesses, grow their businesses. She's empowered so many women through it which I find very timely considering the importance of gender parity and more deliberate female inclusion in Africa's economic landscape.
The fund the foundation gives out to the entrepreneurs, is it a loan or a gift?
No, the $5,000 is a grant we tagged as seed capital with no expectation to return. Beyond the money, we also give a rigorous, high-level business training to the entrepreneurs through a 12-week world class programme, done online. They also have access to mentors who guide them and who they interact with on a regular basis. We don't do the training alone or even the selection process, we have Accenture that carries out the screening, so there's professionalism and transparency. We had to do this to make sure that people are confident in the whole process. So, they select these 1,000 entrepreneurs and take them through the whole process of training and mentoring. They make sure they develop proper business plans and then at the end of it all, the entrepreneurs receive $5,000.
I need to mention as well, that this programme, the Tony Elumelu Entrepreneurship Programme is completely sector agnostic so it doesn't matter what sector you are from. We have entrepreneurs from more than 30 different sectors in the program. So, like I said, the entrepreneurs don't have to pay back the $5,000 given to them. and The only way they need to pay it back is to show that they are developing their businesses, they are employing labour, they are making sure they do what they need to do to be able to employ labour and to generate revenue. This is because we know that the success of one entrepreneur, will always lead to the successes of several other people. That is the only payback we want – ensure that you are developing your business and you are touching others and empowering others. It is not a loan; it is seed capital.
So, what is the TEFConnect all about?
The TEFConnect is our most recent platform to further connect the entrepreneurs and business players and investors in the ecosystem. It is going to be the largest digital platform for African entrepreneurs and the plan is to launch it at the forum this year which holds on October 25th, 2018. Some of the features include learning tools, visibility, more access to funding and opportunities for collaboration.
What are we looking forward to at this year's forum?
Let us start with the numbers, this year is going to be the biggest yet. We are expecting about 5,000 entrepreneurs across the continent. So, it is going to offer huge networking opportunities. As usual, we are going to have the investors and political leaders as well. Again, this is not the first time we are having presidents. This year we are having the President of Ghana at the forum.
Our major product which we are launching this year is the TEFConnect as I have said. We also have the founder's dialogue. In this session, Tony Elumelu will moderate an interactive session between the Presidents and the entrepreneurs, while also sharing his broad insight garnered from his entrepreneurial successes.
Then, there is the TEF Marketplace which essentially provides the entrepreneurs the opportunity to showcase their goods and services. We will also have awards because we need to be able to recognise our entrepreneurs who are doing very well and our mentors as well. There will be an awards giving ceremony for the entrepreneurs. So these are some of the things we are looking forward to on the day.
For those entrepreneurs who were unsuccessful and are not among the 1,000 selected this, what message do you have for them?
First of all, I think the biggest message or news we have for them is the fact that the TEFConnect is being launched. They have access to this platform, they should make good use of it. Also, I would say they should not give up. They can try again; they may make next time. The Foundation has committed to 1,000 entrepreneurs, but we are open to collaboration and strategic partnership. We will continue to work to see how much more partners we can bring on so that we can assist and fund more entrepreneurs. So, as I said, the second thing is they should not give up.
They should try again; they can make it. You never know how many more partners we can sign on and also they should, even if they don't make it, they should not give up in whatever it is they are doing. They should persevere, they should try to make sure they imbibe the right corporate governance in whatever they are doing. They should ensure that they put the right structures in place in whatever they are doing. With or without the Tony Elumelu Foundation funding, so long as they apply the right rules and principles, and they go on to the platform to gain whatever it is they can gain from the platform, they should be able to do well.
Talking about partnership, maybe you can tell us a little bit about your partnership with GIZ?
GIZ is a German development agency. They have committed the sum of one million euros (€1,000,000) to fund entrepreneurs from select countries in Africa. They recognise that entrepreneurs are the pillars of our society and they have partnered with us to scale up this vision as well.
What excites you about the experience of the beneficiaries?
In the beginning there were entrepreneurs who were selected but along the way they have empowered others. They have trained others. There is another Nigerian lady who is into waste management and she generally recycles waste. Because of what she is doing, she has been able to influence others, helped them to realise the importance of recycling and she has been able to influence and impact a few thousand people on the importance of recycling.
Naturally, by doing this, she has taken tons of waste that would have been incinerated and burnt and with this she is making money and at the same time, she is also, saving our continent. She's reducing environmental changes that occur as a result of not recycling and incinerating and burning. And she has managed to convert another 3,000 or so people. There are so many like that because of what they do, they either empower others or with one way or the other, impact the lives of others and influence them for good.