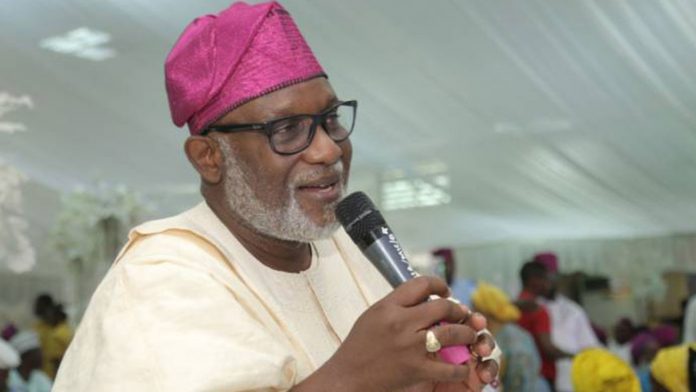 James Sowole in Akure
The Ondo State Governor, Mr. Oluwarotimi Akeredolu, yesterday said the state has not received its own share of the last tranche of the Paris Club Loan Refund money.
The clarification came against the backdrop of the allegation that he (Akeredolu) had put the state's share of the money in a fixed deposit account.
Akeredolu stated this in his remarks at the World Food Day celebration held at the Federal College of Agriculture, Akure , the Ondo State capital yesterday.
The governor, who inspected agricultural produces displayed by various agriculture groups in the state, explained that it was not possible to divert Paris Club refund into a private account.
He said his administration would not take the welfare of the state workers with levity, reiterating that he had paid their salaries up to date.
"I don't owe any worker since I assumed office, I have been paying their salaries as and when due, even the eight months owned by the last administration I have paid part of it.
"I will also pay their leave bonus. Everybody will get his or her leave bonus before the end of this week.
"It has been rumoured that i have fixed the Paris Club refund, it is not true, no governor can fix that money, we have not received that money . I challenge anybody to tell the world the bank in which we have fixed the money", Akeredolu stated.
The governor also said his administration would continue to create enabling environment to boost agricultural production in the state and also to encourage the youths to involve in agriculture.