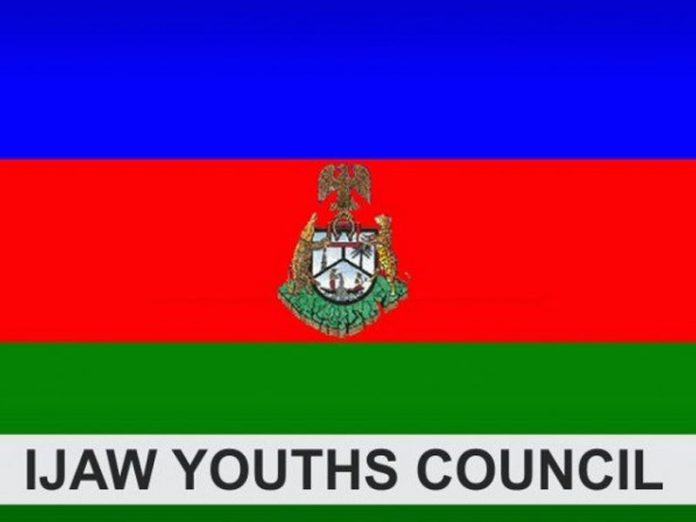 By Emmanuel Addeh in Yenagoa
The Ijaw Youth Council (IYC) Worldwide yesterday hailed Governor Seriake Dickson of Bayelsa State and his colleagues from Rivers and Akwa Ibom for taking the fight to restore lost revenues accruing to the Niger Delta States to the Supreme Court and called for the immediate enforcement of the apex court's decision.
By the victory, the IYC noted that Dickson and his colleagues had risen above the norm in the battle to right the wrongs done to the oil-producing states of the region.
 Bayelsa, Rivers and Akwa Ibom had approached the Supreme Court for the interpretation of Section 16(1) of the Deep Offshore and Inland Basin Production Sharing Contract Act in suit number SC964/2016.
The court ruled that the law which requires that additional revenue should accrue to the federal government and by extension the littoral states of the Niger Delta when oil prices exceed $20 should be enforced by the parties concerned.
In a statement in Yenagoa, Secretary General of the IYC, Mr. Alfred kemepado, described the victory as one for all Nigerians who had been cheated in terms of sharing of revenues to states.
 The IYC Scribe described the 'fraud' of sharing oil revenues to states based on $20 per barrel, even when oil prices increased to about $120 per barrel as 'extremely insincere'.
"It passes for a classical case of state fraud that deserves an award in the hall of shame in the records of time.
" We call on all state governors to join Governor Dickson and his colleagues to call for the refund of these monies, which runs into trillions of naira, as this would help development in the various states, especially in the Niger Delta," the statement said.
It added: "The IYC commends the judiciary and  Justice John Inyang Okoro of the supreme court for annihilating this fraud that was deliberately orchestrated by some elites for selfish reasons and at the expense of the struggling and suffering people of Nigeria."
The Ijaw youth group called on President Muhammadu Buhari to ensure the enforcement of the judgment by all stakeholders as it would further demonstrate his respect for the rule of law.