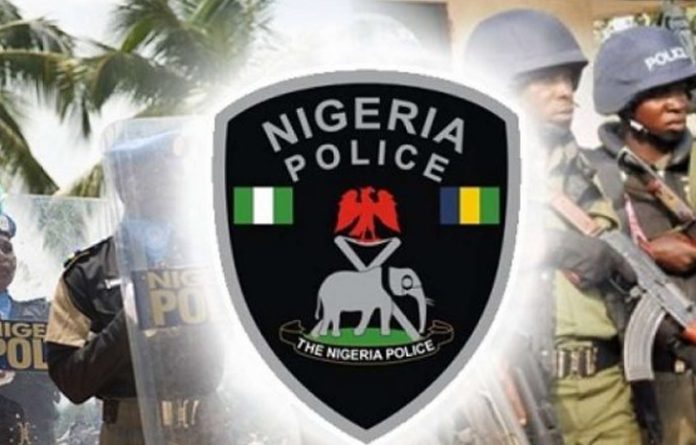 By James Sowole in Akure
For allegedly killing a police officer, Abiodun Omotehinse, and a 75-year-old man, Mr. Olusegun Oyedele, men of the Ondo State Police Command have arrested a middle-aged farmer.
The suspect, who is popularly known as 'At-all-at-all', was said to have hacked the Septuagenarian to death without any provocation and later a policeman who was called to arrest him on his farm.
The suspect was said to be living in Sabo area of Ondo town, headquarters of Ondo West Local Government Area of the state but work at a farm settlement known as Onipetesi camp.
A witness said the suspect hacked the septuagenarian to death with cutlass in the early hours of Saturday while the old man was trying to dry his cocoa seeds.
The source also explained that there was no altercation between the suspect and the old farmer but the suspect pounced on him and hacked him to death with cutlass.
He explained that the incident happened around 6:30a.m. and was reported at the police station, adding that the suspect went berserk, threatening to kill more people after killing Oyadele who hailed from Ile Ife in Osun State.
"The suspect caught the old man unawares and hit him severally before the old man passed on. The suspect threatened to kill other people on the farm before he ran away into the bush," he stated.
Speaking on the incident, the Police Public Relations Officer (PPRO) for the Ondo State Command, Femi Joseph, said men of the state police from Enuowa police station mobilised after the case was reported at the station by one Veronica Olawale.
The PPRO said four officers visited the scene of the incident but in an attempt to arrest the suspect, he killed one of the police officers with a machete.
 "Apart from our officer that was attacked,  four other people from the community were also attacked and injured," he said.
Joseph said that the command led by the state Commissioner of Police, Mr. Gbenga Adeyanju, visited the camp to fish out the suspect who had been taking refuge in the forest after the incident.
He said it took the search party over 18 hours to arrest the suspect.
According to Joseph, the suspect was arrested by the police with the assistance of the vigilante group in the area around 3:00a.m. yesterday after searching for him for about 13 hours.
The PPRO said the body of the slain police officer had been deposited at the morgue while the other four men attacked were receiving treatment at various hospital.
He also said the suspect, who is receiving treatment at a hospital, would be arraigned after investigation into the matter.