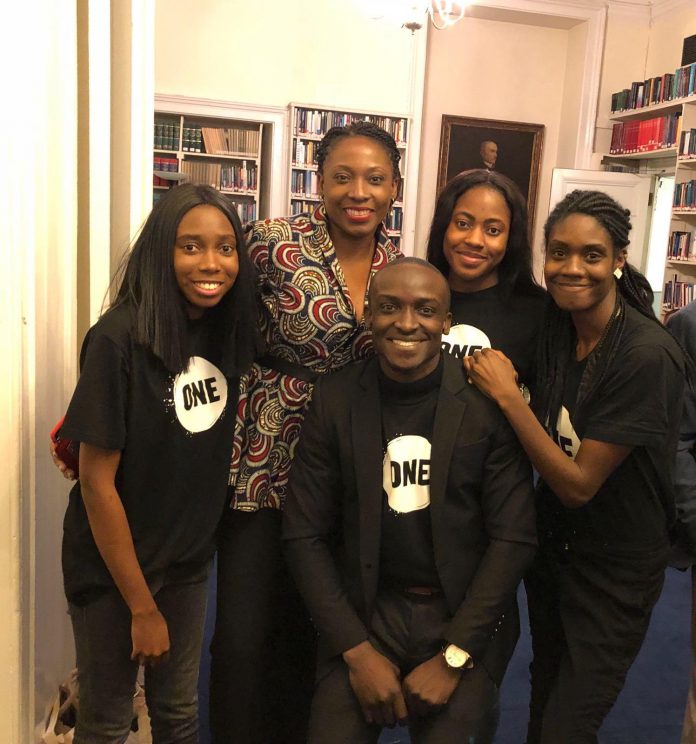 By Adedayo Akinwale in Abuja
Barely four months to the February 16, 2019 presidential election, a non-partisan group, ONE with over 2.4 million members in Nigeria has launched a #VoteYourFuture campaign in Abuja.
The Country Director of ONE, Serah Makka-Ugbabe, while speaking at the one day youth summit said that the #VoteYourFuture campaign was aimed reinforcing the fact that the act of voting or not voting affects individual's future.
She said in 2015, half of the voters who turned out to vote were youth with 49.6 per cent, however, the youth who are between 18-35 years make up at least 60 per cent of the population, while lamenting that the youth are not proportionally represented.
Ugbabe said: "It affects the future of your family, your children and can have impact on your advancement in voting matters, not only that, how you vote matters. How you select the candidates is of critical importance. It is important that candidates know the issue that affects Nigeria and most importantly how to solve them."
"Candidates might not have all the answers, but they must know how to get the answers and they must demonstrate the knowledge when we, ordinary citizens, ask them questions. As citizens, we also have a responsibility to understand the issues that affect our community, states, nation. Only when we exercise this responsibility will our votes move us towards the Nigeria of our dreams."
The country director noted that individual voting decisions in Nigeria have historically been motivated by religion and ethnicity, but the 2015 elections marked a deviation from this trend, as many Nigerians crossed tribal and faith lines to vote based on issues that mattered to them, such as security and corruption.
On his part, popular hip hop artist, Folarin Falana, also known as Falz, said that in the 1980s , Fela sang about numerous issues and sadly the country is still facing these problems he sang about in 2018.
He added that in the coming election, the only candidate worth voting for is someone that is familiar with the problems confronting Nigeria and has solution to the problems.