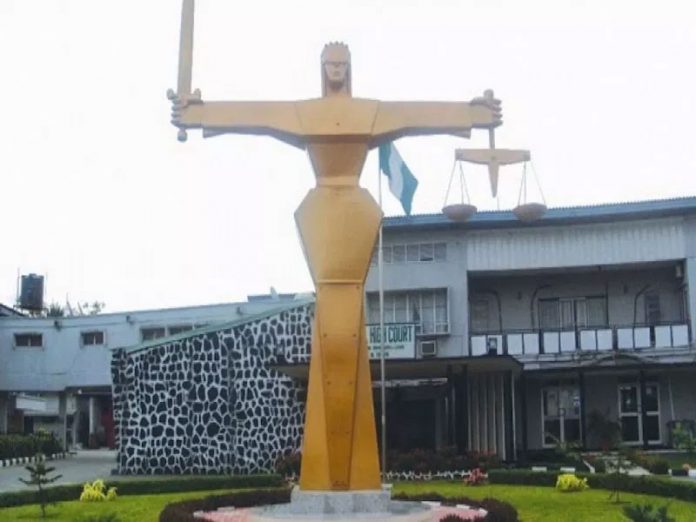 A FCT High Court in Maitama, Abuja has adjourned hearing in the case of three Nigeria Football Federation (NFF) officials dragged before the court on allegation of fraud by the Economic and Financial Crimes Commission (EFCC) to November 27.
The court presided by Justice Peter Affen upheld the administrative bail granted to the three NFF officials, Christopher Andekin (Director of Administration and Finance), Reagan Zaka (Cashier) and Fadanari Mamza (Head, Finance and Account Department) who are accused of mishandling $9.5 million and $1.3 million by the EFCC.
Before adjourning the case, the judge ordered that the defendants' sureties should sign bond with registrar of the court, and also deposit their international passports with the court.
The officials have been charged by EFCC on a five-count charge bordering on criminal conspiracy, breach of trust and misappropriation of funds.
The prosecutor, Steve Odiase told the court that the three defendants conspired between January 8 and 26, 2015 to commit the offences, contrary to Section 97 of Penal Code.
Odiase also alleged that Andekin was entrusted with a grant from the world body, Federation of International Football Association (FIFA), which he said was money meant for development of football in Nigeria.
He alleged that Andekin diverted $1.3 million from NFF's domiciliary account with Zenith Bank, contrary to section 311 of the Penal Code.
The prosecutor further alleged that Zaka diverted a $7.2 million grant from FIFA that was also meant for development of football in Nigeria, while also stating that Mamza did same to $2.3 million
The defendants all pleaded not guilty to the charges, and their counsel, Arinze Egbo applied for their bail.