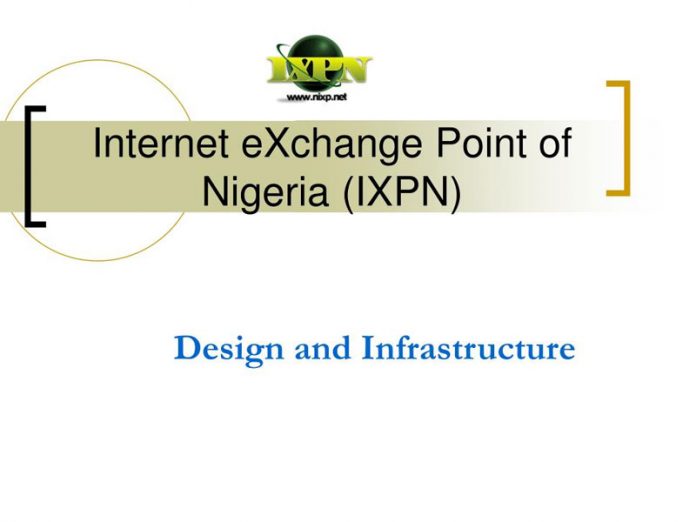 Emma Okonji
The Internet Exchange Point of Nigeria (IXPN) said it populated Nigeria's local internet traffic on its network by over 10, 000 per cent in the last five years.
It also disclosed that it is currently exchanging over 110 gigabits per second of traffic.
This came at a time the federal government is bent on generating and hosting local internet traffic within Nigeria to boost local content development and to further drive broadband penetration in the country.
The Chief Executive Officer of IXPN, Mr. Muhammed Rudman, who made the disclosure in a statement in Lagos, explained that the measurement of the growth in traffic was for 2013-2018, adding that it largely attributed to the connection of some international content service providers to the Nigerian exchange point.
According to Rudman, recently Facebook, Akamai, China Telecoms, Angola Cables and a huge number of the service providers in the country, were connected to the Exchange Point and they are exchanging traffic locally.
"For us, hitting 10,000 per cent traffic and exchanging over 110 gigabits per second in the last five years is a huge success. It goes to show we are achieving our mandate, which is to facilitate internet operations in Nigeria and to localise traffic as well as reduce local internet routing cost," he noted.
He added that the coming together of local and international players to connect to the IXP is in tandem with the Nigeria's local content quest because about 40 per cent of the internet traffic being exchanged in the country is presently local occasioned by IXPN.
Rudman said "what this means is that the speed of the internet is now faster and the cost is more affordable, and IXPN will continue to facilitate internet operations in Nigeria with the sole aim of localising traffic as well as reducing local internet routing cost."