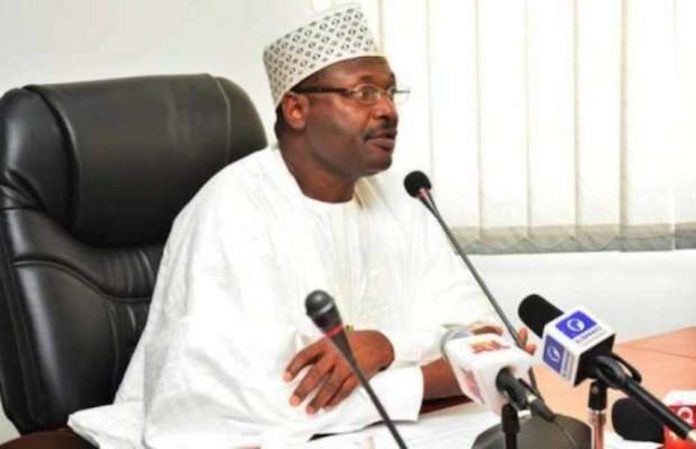 By Onyebuchi Ezigbo in Abuja
The Independent National Electorate Commission (INEC) has said that only eight of the 90 registered political parties have submitted lists of their candidates for 2019 general elections as at close of work on Tuesday.
Speaking at a quarterly dialogue session of the Nigeria Civil Society Situation Room session with INEC, the chairman of the commission, Prof. Mahmood Yakubu, said that the electoral body expects a very busy time receiving submissions from other 82 parties between Wednesday and Thursday, the last day of the exercise.
He said that INEC would be provide updates on submissions from parties as at close of work Wednesday.
Yakubu who expressed worry over the last minute rush by political parties to file their lists of candidates, told the gathering that the amount approved by the National Assembly for the 2019 general elections was N189 billion.
Earlier, representative of the Inspector General of Police, Kenneth Ebiripson, addressed the session of the Situation Room, detailing security plans for 2019 elections.
He said that Police had mapped out three stages of intervention before, during and immediately after the 2019 polls.
He specifically said that the security agencies had plans to deal with aggrieved bad losers and those that might want to foment trouble during and after the 2019 general elections.
More details later…