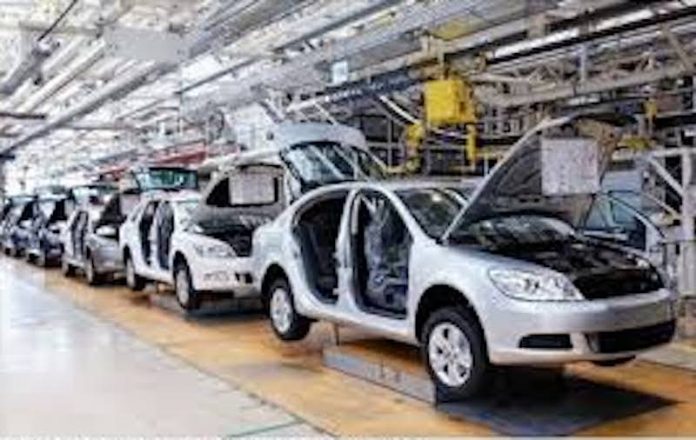 Jonathan Eze
A new Nigerian car prototype is expected to boost local content and create employment opportunities for the nation's teeming unemployed youths in the country.
According to the car designer and founder of IVIXI AIV design, Mr. Dapo Akintunde, the car is also expected to solve electricity problems, a scarce commodity to many West African countries.
Akintunde during a press briefing to showcase the car, said the design was made from 100 per cent indigenous materials and in line with the culture of Nigerians and West Africans to solve the problem of west Africans by ensuring economic growth.
He disclosed that the prototype is designed with the Intel of a 2018 super vehicle as it would provide additional inverter capacity to supply its owner with electricity.
"We envisage a situation where we have an engine unit after having run all day, would have its stored energy transferred and converted to a factory solution.
"One can get home, plug the car to the inverter and you get electricity from that," he said.
He added that every part of the car is designed and driven by many elements of the typical Nigerian warrior, with the challenges of the Nigerian roads and flooding situation in mind.
"The car is designed to celebrate the exotic West African outfits and their wearers.
"It is unapologetic in its design by its size and openness just like the Agbadas and Danshiki.
"It opens its innards to the warm environment and allows airflow through its shield shaped side entrance, hence contrasting sharply from the genetically sealed western imports.
"Its interior is minimalist yet classy, using original leather hide, hand-stitched in a beautiful intricate weave.
"Sharp searching headlights, defined front, jet-rocket propelled fins and Jetson glasshouses.
"Its bulk, size and truss mainframe is protected against various rogue road bullies and against potential death from ill-managed haulage trucks and abandoned forty foot flatbeds that are an ever present danger on the road.
"It has the capacity to carry six and can be expanded to accommodate nine persons," he said.
Akintunde said that the car is a real solution to a myriad of Nigeria's and West Africa's social, employment and transportation problems.
"This definitely is an addition to our economic growth and development.
"We would ensure those with skills with little or no formal education are fully engaged in the industry which we would create to absorb them.
"The telecommunications companies are not left out as an IPad specifically created for each car is what would be used to start the car.
"In addition, because all of the parts are sourced here, manufacturers of those products would see themselves smiling to the banks," he said.
He disclosed that apart from conveying people from one place to another, the car was designed to serve as the farmers' utility van and the soldier's accompaniment.
"The great achievements of civilisation and industrialisation have not come from government bureaus but from designs which stems from great thinking," he said.
He urged for collaboration and partnership with the government and major stakeholders to ensure its success.
He revealed that a fully working prototype can be made working between six months to one year.