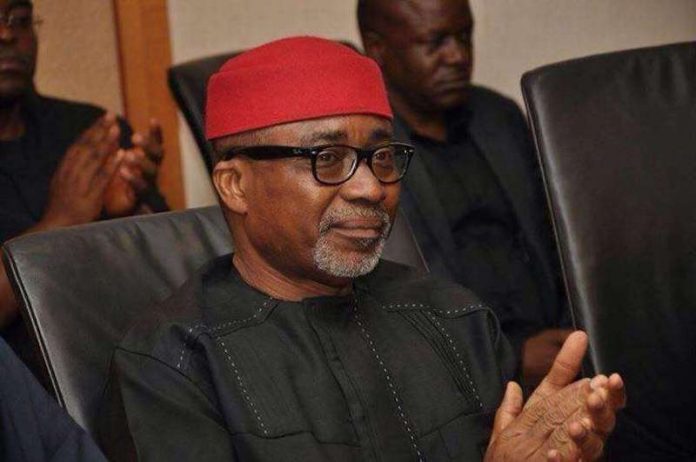 Deji Elumoye in Abuja
Chairman of the South East Senate Caucus, Senator Enyinnaya Abaribe, has risen in full support of the nomination of former Governor of Anambra State, Mr. Peter Obi, as the vice presidential candidate of the Peoples Democratic Party (PDP).
Abaribe, in a statement issued in Abuja yesterday described Obi as an embodiment of discipline and positive attributes in good governance.
He hailed the choice of Obi as the running-mate to the PDP candidate, Atiku Abubakar, saying the party, with this pick, had ultimately wrapped up its victory in the February 2019 general election.
According to him, Obi's widely acknowledged good track record in infrastructural development and economic reforms as governor of Anambra State, remains an eloquent testimony of what service delivery and good governance is all about
He added that "the ticket of the duo of Atiku and Obi represents the finest choice available and one that reflects the high-pitch push by Nigerians for total economic and political reforms.
"The present hopeless situation of fear, despondency and hunger in the land, which is occasioned by a seemingly rudderless and clueless government requires experienced and steady hands in the saddle. Of course the Atiku/Obi ticket presents that radical choice capable of pulling the country out of her present horrendous predicament."
The senator thanked Atiku for being meticulous in the pick and for looking the way of one of the best from Southeast and Nigeria at large.
The lawmaker also urged Nigerians to rally behind the PDP and Atiku/Obi in the march towards restoring Nigeria to the part of unity and progress again.