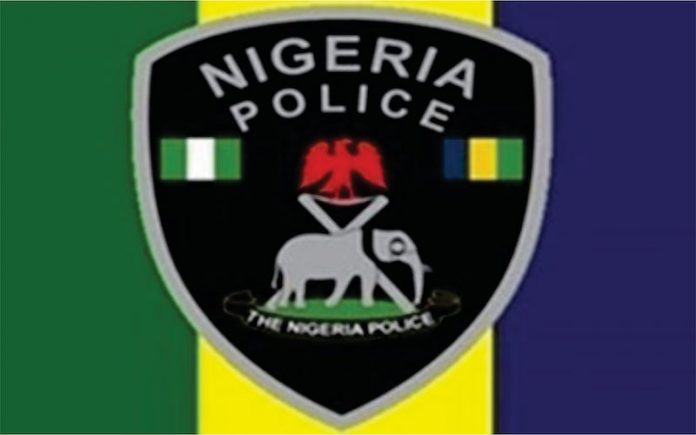 id-Chyddy Eleke in Awka
A middle aged man, Chukwudi Nweze in Obosi Idemili North local government area of Anambra State, has allegedly defiled his neighour's 12 years old child (name withheld).
Chukwudi was said to have carried out the act on the girl at about 8:25pm on Friday in his residence in Obosi road, Isiowulu, which is in the same compound with that of the parent's of the victim.
Superintendent of Police, Haruna Mohammed, spokesperson of Anambra State Police Command who confirmed this to THISDAY, said that the suspect has been arrested, and investigation on going.
He said, "The scene was visited by Police detectives and victim taken to Ivy Hospital Odume, for medical examination, and the case is still under investigation."
Meanwhile, a resident of Awka north, Eyim Okpaga has allegedly committed suicide by hanging himself to death in his residence at Amukabia village, Achalla.
His elder brother, Sunday Okpaga, an indigene of Ebonyi State but resides at Oye in Achalla, Awka North LGA reported the incident at Achalla police Division.
The older Okpaga denied any knowledge of reasons for his brother's action, just as the victim was said to have undertaken the action without dropping a suicide note.
Haruna said police detectives attached to Achalla Division visited the scene of the incident and also took photographs but failed to find motive behind the act yet. He said investigation was ongoing to ascertain circumstances surrounding the incident.
He added that the corpse of the deceased was immediately taken home for burial without autopsy as his relatives claimed it was part of their tradition to bury persons involved in such acts immediately.
2019: Water Aid, FMWR Urge Citizens in IDP Camps to Vote Right
Udora Orizu in Abuja
Ahead of Global Hand Washing Day, Water aid in collaboration with the Federal Ministry of Water Resources has called on citizens in internally displaced persons (IDP) camps to wash right and vote for water and sanitation.
The Chief Scientific Officer, water quality control and sanitation division, Ministry of Water Resources, Mrs. Chizoma Okpara, while briefing the press in Abuja, revealed that the organisation are visiting 8 IDP camps to sensitive them on the importance of hand washing which is one of the roots through which transmission of diseases can be broken.
The NGO during their sensitisation visit noted that this year's theme, "clean hands a recipe for health" shines the spotlight on the impact hand washing with soap has on nutrition and the need for hand washing at critical times such as after using the toilet, before cooking and feeding others.
According to the organisation, " In Nigeria only 13% of the population have basic hand washing access, that means about 157 million people do not have access to hand washing facilities. 10% of under five deaths is caused by diarrhoea, linked to poor access to water, sanitation and good hygiene. In Nigeria one in six hospitals (16%) do not have anywhere at all for washing hands with soap and water. These are shocking statistics from the WHO report".
With this development, they thereby urge citizens to vote for candidates who are committed to providing access to clean water, sanitation and hygiene services.
"Everyone has a right to water, sanitation and hygiene and our leaders must act to leave no one behind. Access to water and sanitation is a basic human right that needs to be fulfilled by duty bearers". They explained
They further explained that the promotion of hand washing with soap is estimated to reduce diarrhoea diseases by between 27% and 48%, reduce loss of nutrients and reduce stunting in children under five by up to 15%.
They also implored the Federal Government and policy makers to make access to hygiene a top priority by financing and developing a cross-ministerial coordination mechanisms between the wash and nutrition sector championed at the highest level to support sharing of information and implementation of policies.